Peloton investigated over the safety of its treadmills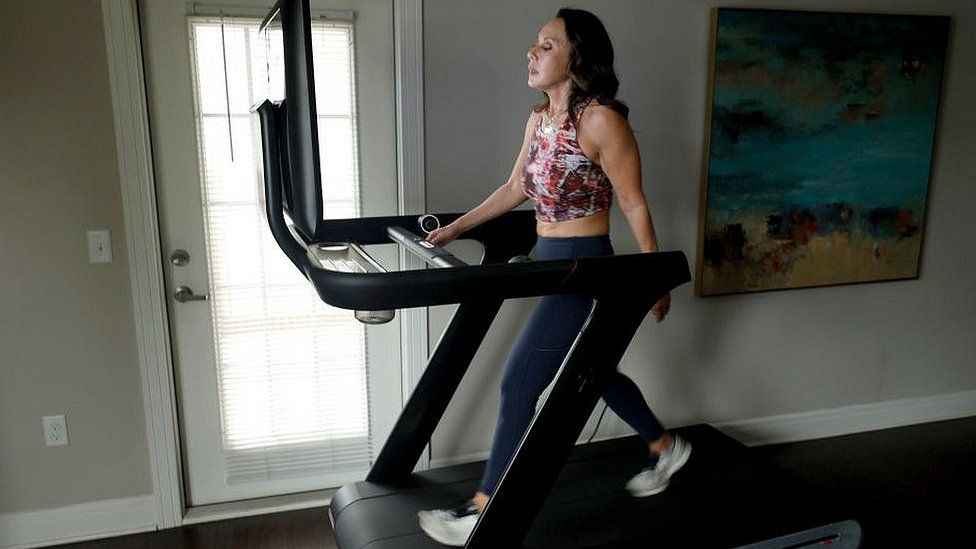 The exercise bike producer Peloton is facing an investigation by the US Department of Justice and the Department of Homeland Security.
It comes after a child was pulled under one of its treadmills and killed and other customers reported injuries.
In May, weeks after the reports, Peloton recalled 125,000 of its Tread+ running machines.
Initially it said there was "no reason" to stop using the machine before changing its stance.
Chief executive John Foley later apologised and said the firm had "made a mistake" by not recalling the machines sooner.
By May, along with news of the child's death, Peloton had received 72 reports of injuries such as broken bones, cuts and grazes.
The US Department of Justice and the Department of Homeland Security have now subpoenaed the company to gain more information and investigate how the firm handled reports of the injuries.
Peloton said it will cooperate "fully" with the investigations.
"We are unable to predict the eventual scope, duration or outcome of the investigations," the firm said on Friday.
It added that it has been named in several lawsuits associated with the widespread recalls. It told the BBC it could not comment further due to the ongoing litigation.
The company's public disclosures about the injuries will also face scrutiny from the US Consumer Product Safety Commission (CPSC), which is also investigating the firm.
It said the exercise machine posed "serious risks to children for abrasions, fractures, and death".
At the time, Peloton called the CPSC's warning "inaccurate and misleading".
"Like all motorised exercise equipment, the Tread+ can pose hazards if the warnings and safety instructions are not followed," the firm said in April.
On Thursday the firm cut the price of its less expensive Bike machine for the second time in 12 months. The machine will now cost about 20% less at $1,495.
The company's shares fell by 9.2% on Friday, the lowest they have been in almost three months.
In the year to date, shares in the firm have fallen by approximately 25%.