Getting businesses to share nicely and save money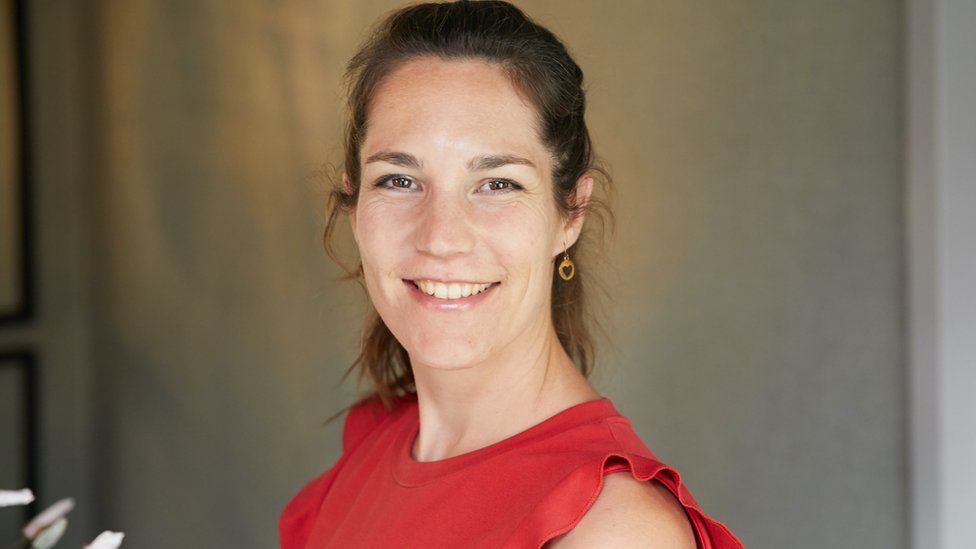 "It was illegal when we started," says entrepreneur Lieke van Kerkhoven.
She's referring to PharmaSwap, a service which allows Dutch pharmacists to sell medications to one another just as the medicine is about to expire.
"European law forbids the selling of medication except when you have a wholesale permit, and pharmacists don't have a wholesale permit," she explains.
"But the Dutch health inspectors were sort of allowing it. They saw that if a medicine goes past a certain date it would just be destroyed."
In the business world, such a service - or platform as the tech world likes to call them - is novel.
While many of us might be comfortable using firms such as Airbnb, the sharing of assets that are lying idle between companies is yet to become mainstream.
It is a curious oversight, given the obvious financial advantages.
Of course, leasing equipment has long been popular in industries that require expensive kit, like construction.
But what we are talking about here - platforms dedicated to sharing assets between firms - is different. Such services promise to use equipment and assets that would otherwise be lying idle.
It sounds like an easy win, but such sharing platforms have been slow to take off.
One reason is the complexity of working out legal and insurance issues, particularly in highly regulated industries.
Organisations may also be unwilling to share with competitors, particularly if owning particular assets is seen as a competitive advantage.
This issue isn't confined to just sharing between businesses. The same dynamic is often present between departments of large organisations.
"Trust is a major issue," says Ms Van Kerkhoven who co-founded FLOOW2, which set up the PharmaSwap platform and several others.
"Departments have a budget, and if I've bought this from my budget, and now I'm giving it to you, how are we going to handle that?" she explains.
But she had some success with fashion retailer COS.
The fashion retailer created an internal marketplace to share store items such as display furniture, encouraging sharing between their stores in France, Germany, Belgium and Luxembourg.
If one store needed a particular item they could look to see if a nearby store had it before purchasing a new one.
Adopting sharing practices can help firms be more flexible - a useful trait in turbulent times.
Seattle-based Flexe saw a surge in demand for its service, which offers warehouse space, during the pandemic.
Its platform can match-up clients with excess space, with businesses that are looking to expand and need extra room for storage and distribution.
A wide variety of retailers, including giants like Walmart, use the platform to increase their available warehouse space when needed.
The flexibility of this approach has also allowed retailers to expand into areas of particular high-demand, often closer to where their customers live, reducing delivery times without the risk of a significant fixed investment in a new warehouse.
There are also potential environmental benefits to this shift to sharing, as maximising the use of an asset can have the net effect of reducing carbon emissions.
"With the rebuilding of the economy right now, circuit sustainability or circularity, can be a very important part of that," Ms Van Kerkhoven explains, "we can use this crisis to rebuild something that is better and more future proof."
Even with the increasing interest and obvious benefits, part of the success for B2B sharing in coming years may again come down to convenience, with sharing platforms needing to be as seamless and as possible like many of their consumer counterparts.
"Platforms which try which focus on B2B services, that don't require too much bespoke negotiation to bring resources from resource owners to users on the platform will be more successful," Dr Vadim Grinevich from the University of Southampton tells me.
Despite these challenges, one of the main hurdles may ultimately be psychological.
"We are getting organisations to take a bit of a leap of faith and in some respects to try something different," Edward Cox, from consultancy Optumum, explains.
Lieke van Kerkhoven from FLOOW2, which created PharmaSwap, agrees.
"To me the main issue would be mindset," she explains, "the rest is practical and can be overcome."