Catalogue of errors led to £1bn of state pension underpayments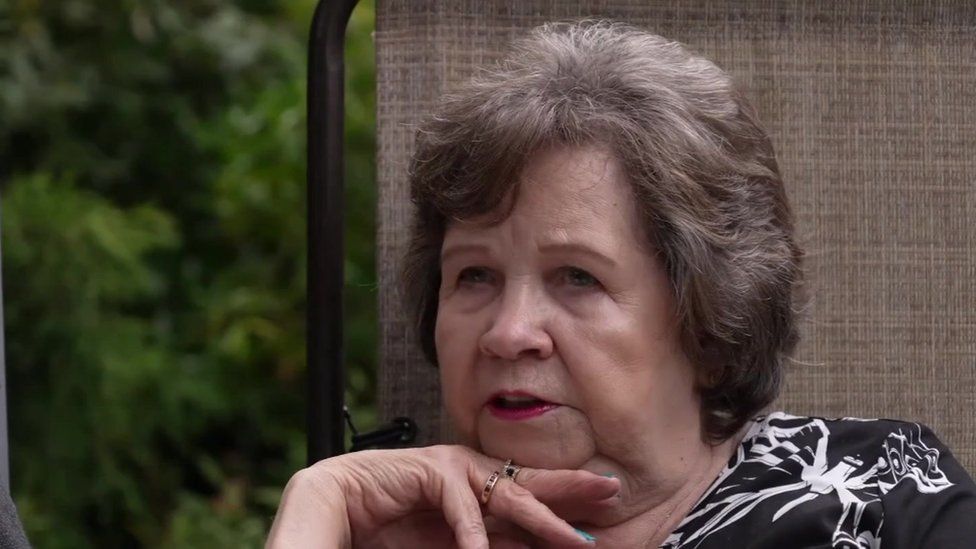 Repeated human errors made for years were to blame for a scandal which led to more than £1bn of state pensions not being paid, a report has concluded.
The National Audit Office (NAO) said 134,000 pensioners, mostly women, were underpaid pensions because outdated computer systems led to mistakes.
Among them was 74-year-old Irene Wise, who said women like her were "short-changed" for years.
The government said everyone would receive what they were owed.
However, the report raises huge questions for the Department for Work and Pensions (DWP) over the way the state pension system functions and the mistakes that led to such a massive shortfall in payments.
Reacting to the report, Meg Hillier, who chairs the Public Accounts Committee, said: "This is not the first widespread error we have seen in the DWP in recent years. Correcting these errors comes at great cost to the taxpayer.
"The DWP must provide urgent redress to those affected and take real action to prevent similar errors in future."
The problem relates to the "old" state pension system where married women who had a poor pension in their own right could claim a 60% basic state pension based on their husband's record of contributions.
A review is taking place to trace those affected by systemic failures to award these pension rises, stretching back to 1985. But only some women are being fully paid. Others will only be able to claim for 12 months of missed payments.
The DWP is expecting to pay the affected pensioners it can trace a total of £1.05bn, at an average of £8,900 per pensioner affected. That exercise will cost the taxpayer £25m in staff costs and will not be completed until the end of 2023. An estimated 40,000 affected women have already died.
Grandmother-of-four Mrs Wise, from Worcestershire, spent two years battling for her money. The NAO report said that some pensioners who contacted the DWP may have been falsely reassured that their payments were correct.
The 74-year-old eventually received £7,334 in back payments for eight years of missed pensions.
"When you think you have been short-changed for that many years, what a difference [the money] could have made in certain circumstances," she said.
Jan Tiernan, from Fife, is one of those affected by the wider problems caused by the errors. She too was initially told she was not owed any money.
"I told the DWP I should be getting another £30 a week based on my husband's contributions. But they fobbed me off and said no. I didn't believe them due to the media coverage, so I started writing to them," she said.
After nearly 100 pages of correspondence with the department, she received £1,280. However, she believes she is still owed more than £17,000 in missed payments.
"It makes me sad and angry. I've been on this campaign for two years now. It is not just for me but for all of these people who have been done out of this money. They should have got it," she said.
"At 81 years old, you get fed up with it. It is very wearing and it takes up all your energy."
The NAO report found that errors occurred because state pension rules were complex, computer systems outdated and many tasks still needed to be done manually.
"This makes some level of error in the processing of state pension claims almost inevitable," it said.
It also found the DWP did not have a means of reviewing individual complaints or errors, such as how many people were complaining about the same issues, to assess whether the errors had a systemic cause.
As a result, it concluded that it missed opportunities to detect, prevent or correct the errors.
Sir Steve Webb, partner at consultancy LCP and a former pensions minister, unearthed the problems.
He said the department had "let down a generation of women". He said officials should have been more curious about issues over many years.
A DWP spokesperson said: "We are fully committed to ensuring the historical errors that have been made by successive governments are corrected, and as this report acknowledges, we are dedicating significant resource to doing so. Anyone impacted will be contacted by us to ensure they receive all that they are owed.
"Since we became aware of this issue, we have introduced new quality control processes and improved training to help ensure this does not happen again."