COP26: Changing the plumbing of the financial system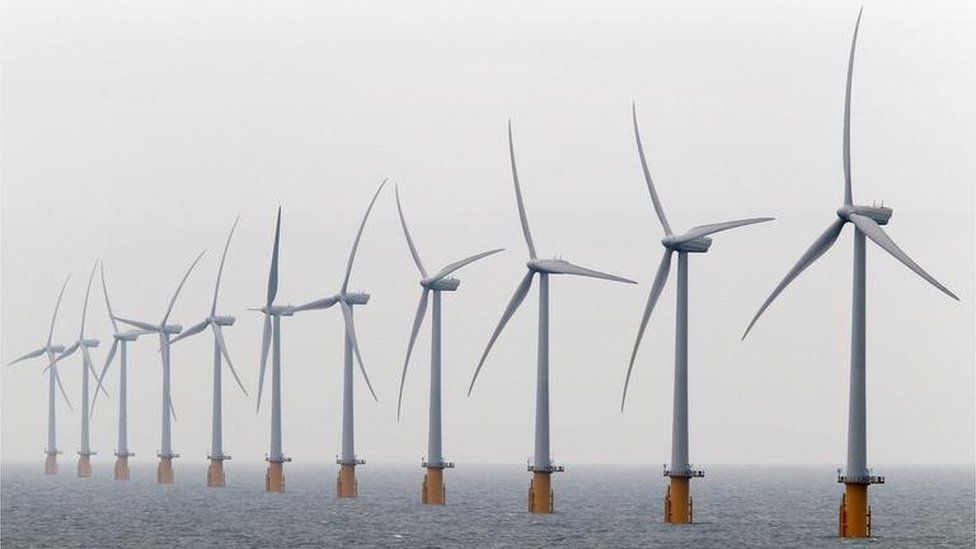 Follow the money to net zero. That is the plan unveiled today, with two-fifths of the world's financial assets, $130 trillion, under the management of banks, insurers and pension funds that have signed up to 2050 net-zero goals including limiting global warming to 1.5C.
This means that the giant laser beam of global finance will be fired towards technologies that lower and eradicate carbon emissions, and away from "brown holdings" of investments in coal, oil and gas.
The aim of the initiative chaired by former Bank of England Governor Mark Carney is to change the plumbing of the whole financial system forever.
What does this mean in practice?
Essentially the easy cheap bank financing that naturally flows to, say, an oil field, or a coal mine, is diverted to renewable energy or to a mortgage product that subsidises highly efficient homes.
In fact all of this is already happening in niches, with loans raised for environmental investments attracting a flood of money, and so cheaper funding - something referred to as a "greenium".
Bank chiefs say they are having tough conversations with their customers who want to build coal power stations, pulling funding in advanced nations now, and developing countries beyond the next decade. So that is the grand hope.
Promisingly, the Chinese, whose public banks have been huge backers of coal around the world, have also said they will step back from such investments.
But the negotiations in Glasgow will fall short of setting a global carbon price - the sort of measure that could really guarantee the path to net zero.
They have also so far not come up with a globally consistent way for bank regulators to force the financial system to increase the risk and the cost of lending to carbon intensive industry.
And then there is the really fundamental question about COP26's climate finance agenda: can such fundamental ecological, economic and social change really be achieved more through financial carrot than by regulatory stick?
This position suits politicians who don't necessarily want to tell their voting public to consume or travel less than they are used to.
By changing the financial system, their hope is that the trajectory of every economic sector, from energy to transport, food to clothing, how we live, work and what we consume will decarbonise of their own accord.