Global supply chain: Toyota extends Japan production stoppages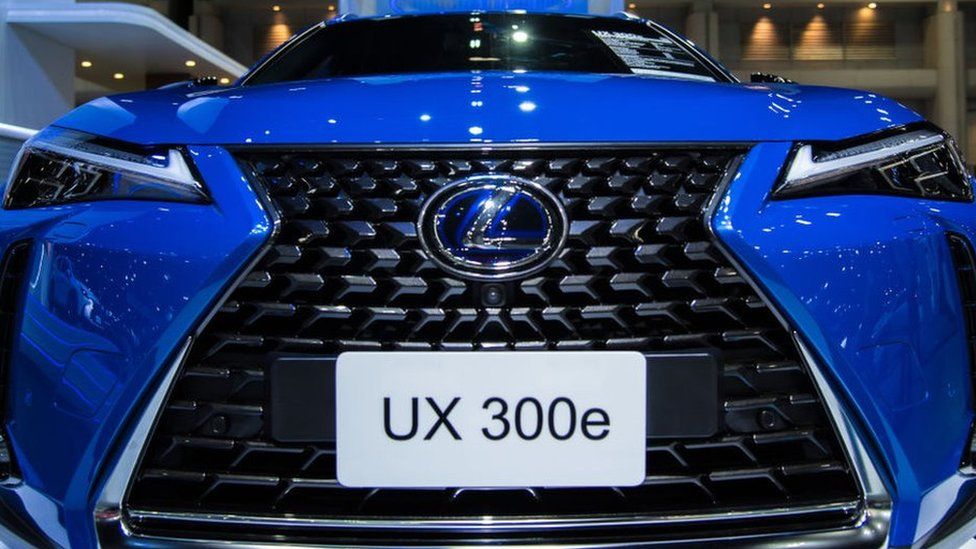 Toyota has announced that it will extend production stoppages at some factories in Japan as it continues to feel the impact of supply chain issues.
The world's largest carmaker said its components factories in South East Asia had faced disruptions due to the Covid-19 pandemic.
Land Cruiser and Lexus production will be hit by the delays.
The company said that lost production from the latest halts will total about 14,000 vehicles in December.
In an email sent to the BBC, Toyota said the stoppages were due to "lower attendance rate at suppliers in South East Asia due to the re-spread of Covid-19 and tight logistics situation in Japan."
However, company also said it aimed to stick to its annual global production target for the year ending on 31 March: "We would like to maintain 9 million units, but we will keep a close eye on the situation."
Toyota's rivals, including General Motors, Ford, Nissan, Daimler, BMW and Renault, have also been forced to scale back production as they struggled to secure enough semiconductors.
As well as disruptions caused by the pandemic, car makers have also been impacted after one of the industry's biggest suppliers of computer chips suffered a major fire at one of its factories in Japan. In March, Renesas warned it could have a "massive impact" on its ability to fulfil orders.
The global supply chain crisis hitting Japan's motor industry is also having an impact on the country's economy as a whole.
Japan's exports broke a seven month streak of double-digit expansion, rising by 9.4% in the year to October.
It was the slowest growth in eight months and lower than forecasts.
Shipments of cars were hit particularly hard, down by almost 37% from the same time in 2020.
Car exports to Japan's two largest trading partners, China and the US, dropped by almost half, according to data from the country's Ministry of Finance.
You may also be interested in: