Ovo Energy sorry over advice to cuddle pets to stay warm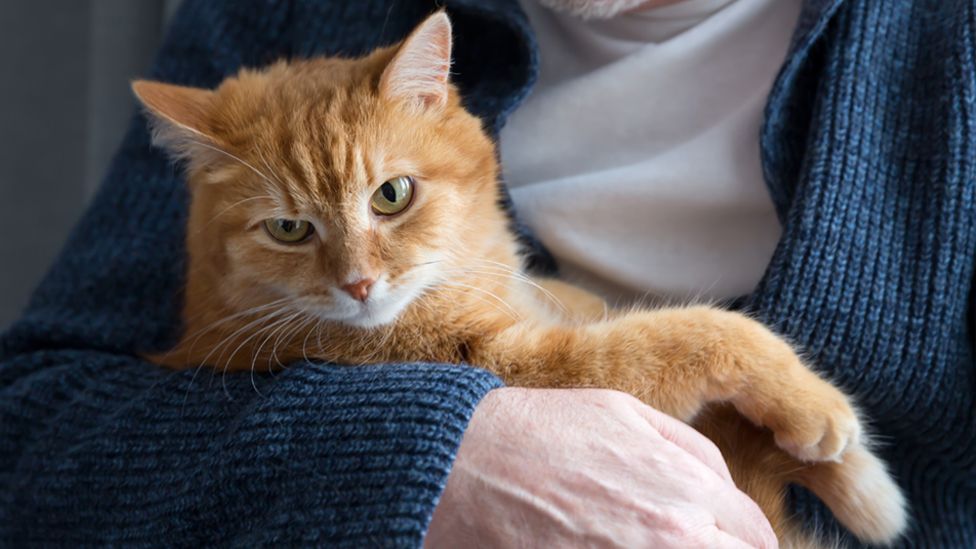 One of Britain's largest energy suppliers has apologised after it advised customers they could cuddle pets and eat porridge to stay warm.
Ovo Energy said it was "embarrassed" after a link to a blog "containing energy-saving tips" was sent to its SSE Energy Services customers.
The company said it had removed the blog so it could "update it" with "more meaningful information for customers".
It comes after concerns over the cost of living amid rising energy bills.
Ovo Energy acquired SSE Energy Services in 2020 but the brands are still separate.
In a statement to the BBC, Ovo Energy said it recognised the content of the blog was "poorly judged and unhelpful".
"We are embarrassed and sincerely apologise," the supplier added.
"We understand how difficult the situation will be for many of our customers this year."
On a now-deleted SSE webpage, which offered tips on "keeping warm in winter without turning up the heating", SSE suggested "10 simple and cost-effective ways" to stay warm and keep bills down.
The advice included wearing extra layers and to keep moving by "cleaning the house, challenging the kids to a hula-hoop contest, or doing a few star jumps".
Alongside stopping draughts, SSE said people could find "extra heat" by leaving your oven open after you've finished cooking and by having "a cuddle with your pets and loved ones to help stay cosy".
Speaking to the Financial Times which first reported the story, Darren Jones, chair of the Commons business select committee, called the advice "insensitive".
"Being told to put on a jumper instead of turning on your heating if you can't afford it, at a time of such difficulty for so many families, is plainly offensive," the Labour MP told the newspaper.
In a tweet following Ovo Energy's apology, Mr Jones said: "Good, I'm glad they apologised. I'm not sure who signed off a marketing campaign telling people to wear a jumper and eat porridge instead of turning on the heating if you can't afford it."
Household and businesses have seen their energy bills rise in recent months as energy suppliers pass on a sharp rise in wholesale gas prices.
Increased oil and gas demand in Asia, a rapid recovery of some economies after lockdown, and a summer with little wind to generate alternative power, have all contributed to rising energy costs.
Another problem is that much of the UK's housing stock is ageing and very poor at retaining heat, leaving residents particularly exposed to jumps in gas prices.
Trade body Energy UK has predicted bills will surge by up to 50% in April, when the change to the price cap, due to be determined in February, kicks in. It said the average household could end up paying about £700 more per year.
That along with UK inflation at a 10-year high and expected to increase further has prompted warnings of a cost-of-living "crisis".