Will the US crack down on cryptocurrency?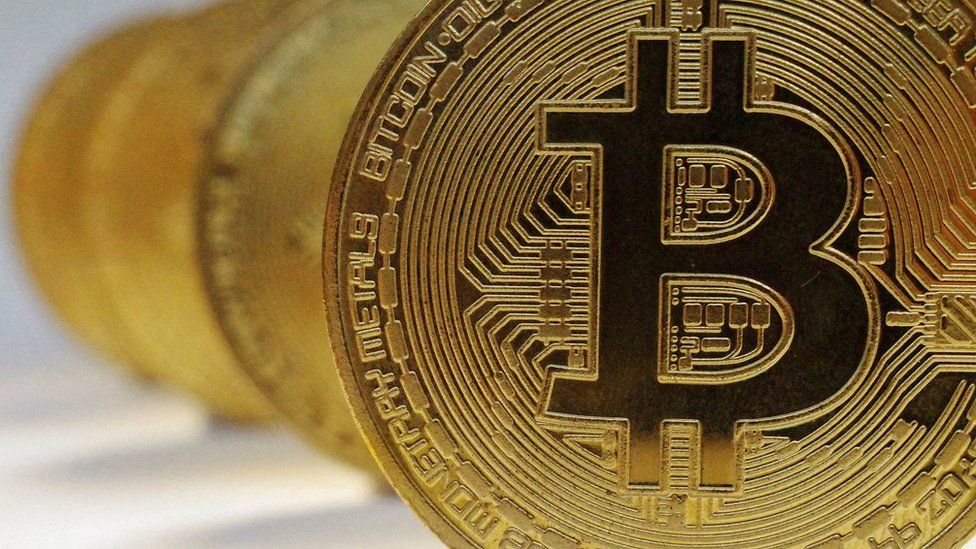 The US is moving to craft new rules to govern cryptocurrencies amid rising concerns that the fast-growing industry is a haven for criminals and poses risks to financial stability.
The White House said its goal was to protect consumers, while maintaining America's technological leadership.
The executive order comes as investment in digital assets such as Bitcoin has exploded, up from an estimated $14bn to more than $3tr in five years.
Some fear regulation has not kept pace.
More than 100 countries, including China, are currently exploring or piloting the use of digital currencies by central banks, for use both domestically and in cross-border transactions. White House officials said this had "implications for the centrality of the US dollar in the global financial system".
While different parts of the US government have studied the issue, including the central bank, there has been little action.
An executive order signed by President Joe Biden on Wednesday calls for officials to develop proposals within 180 days.
"This is a way to organise ourselves with urgency so that we have a coherent and coordinated view on digital assets," administration officials said in a briefing with reporters.
Officials said they want stronger anti-money laundering protections and controls, among other changes.
The US Treasury Department has also signalled it wants to see greater oversight of firms that offer digital currencies that bill themselves as backed by the dollar.
Surveys suggest that 16% of adult Americans have invested in cryptocurrency, including many in minority communities who have historically had less access to banks.
The issue has also gained urgency amid the Ukraine war, as politicians raise concerns that cryptocurrency could be used to evade financial sanctions on Russia.
Many in the industry have pushed for the government to clarify what kind of rules and regulation might be coming, while hoping to shape whatever may come.
Jeremy Allaire, chief executive of Circle - one of the biggest companies involved in trading dollar-backed digital coins - wrote on Twitter on Wednesday that the order marked a turning point in US policy and "opportunity to engage".
"The proverbial doors of policymakers are WIDE OPEN, this is now a NATIONAL conversation in the US," he said.
The BBC is not responsible for the content of external sites.
Skip twitter post by Jeremy Allaire
Allow Twitter content?
This article contains content provided by Twitter. We ask for your permission before anything is loaded, as they may be using cookies and other technologies. You may want to read Twitter's cookie policy, external and privacy policy, external before accepting. To view this content choose 'accept and continue'.
The BBC is not responsible for the content of external sites.
End of twitter post by Jeremy Allaire
Some analysts say the threat of a crackdown has weighed on crypto prices in recent weeks. On Wednesday, Bitcoin's value surged more than 8%, and other cryptocurrencies also gained.
On Twitter, the founder of crypto trading company Abra Global, Bill Barhydt, called the order "a big nothing burger with a side of psychobabble. So Bitcoin is rallying".
The BBC is not responsible for the content of external sites.
Skip twitter post 2 by Bill Barhydt
Allow Twitter content?
This article contains content provided by Twitter. We ask for your permission before anything is loaded, as they may be using cookies and other technologies. You may want to read Twitter's cookie policy, external and privacy policy, external before accepting. To view this content choose 'accept and continue'.
The BBC is not responsible for the content of external sites.
End of twitter post 2 by Bill Barhydt
While stopping short of action, the order does provide some clarity on which part of the government will be regulating what, said Gina Pieters, a lecturer at the University of Chicago who studies crypto.
It also provides more insight into what kind of activity is likely to be targeted as illegal in the future, she said. The threat of a future crackdown will look be different depending on what kind of crypto activity is in question, she noted.
"This is going to potentially start laying the groundwork so that people stop thinking about crypto as this gelatinous blob and start thinking about this as different market segments with different amounts of regulation put in place," she said.
While some countries have moved faster to regulate, she said the US has benefited from a slower wait-and-see approach that has allowed the industry to mature, she added.
"The industry is still very rapidly growing ... but I think we can see the form and shape of it now in a way that might not have been obvious four years ago," she said.