Cost of living: Energy bills forecast to hit £3,363 a year
By Kevin Peachey
Personal finance correspondent, BBC News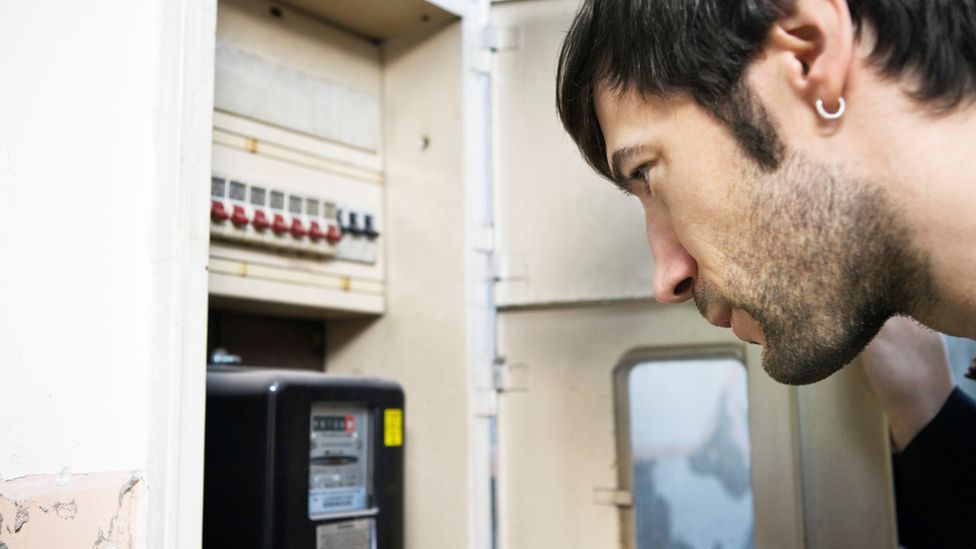 Typical domestic energy bills could hit more than £3,300 a year this winter, according to the latest forecasts.
Consultancy Cornwall Insight said the typical gas and electricity bill in England, Wales and Scotland could reach £3,363 in the new year.
The prediction comes as suppliers and consumer groups agreed a plan that could lead to a dedicated hotline and debt support for struggling households.
A set of government payments to help with bills starts to be paid next week.
However, there were calls for the government to do more to support families during the coming winter.
Cornwall Insight said that the typical domestic customer was likely to pay £3,244 a year from October, then £3,363 a year from January. The typical bill at present is about £2,000 a year.
Dr Craig Lowrey, principal consultant, said: "There is always some hope that the market will stabilise and retreat in time for the setting of the January [price] cap.
"However, with the announcement of the October cap only a month away, the high wholesale prices are already being baked in to the figure, with little hope of relief from the predicted high energy bills."
Earlier this week, a meeting was held between a host of energy companies - including British Gas, the UK's largest supplier - and consumer groups.
They agreed to explore various proposals including:
The introduction of a priority call line to ensure people receive all the help to which they are entitled
Appeals to shift the burden of bills away from the standing charge
An agreement for a blueprint on how to deal with customers who cannot pay their bill
A new universal tool to outline what assistance is available for people in certain circumstances
The group also agreed to provide clear information about who should read their meter and when in the build up to bills rising in October. Last time bills for millions of people changed, there were widespread problems as suppliers' online tools were unable to cope with demand.
Martin Lewis, founder of Money Saving Expert, who called the meeting, said: "Far more is needed, and that must come from a functioning government.
"This winter will be catastrophic, the hideous spikes in wholesale energy will translate by October into [regulator] Ofgem setting a price cap for a typical bill of around £3,000 a year - close to four times what some paid just two years go. It will push millions into poverty."
Earlier this week, documents seen by the BBC showed how households were likely to pay at least £3,000 a year from October.
The energy price cap, which applies in England, Wales and Scotland, sets a limit on the amount that can be paid for each unit of energy. While the official figure is due to be announced next month by Ofgem, the period over which it is assessed is now almost complete.
Bills had already risen by £700 on average in April, with a further squeeze on incomes from the rising cost of living, as inflation hit 9.1% - the highest in 40 years.
Rising wholesale energy prices, paid by suppliers, have been driven by volumes of Russian gas exports going down, the closure of a key gas export facility in the USA, and a fall in the value of the pound.