Taliban and China firm agree Afghanistan oil extraction deal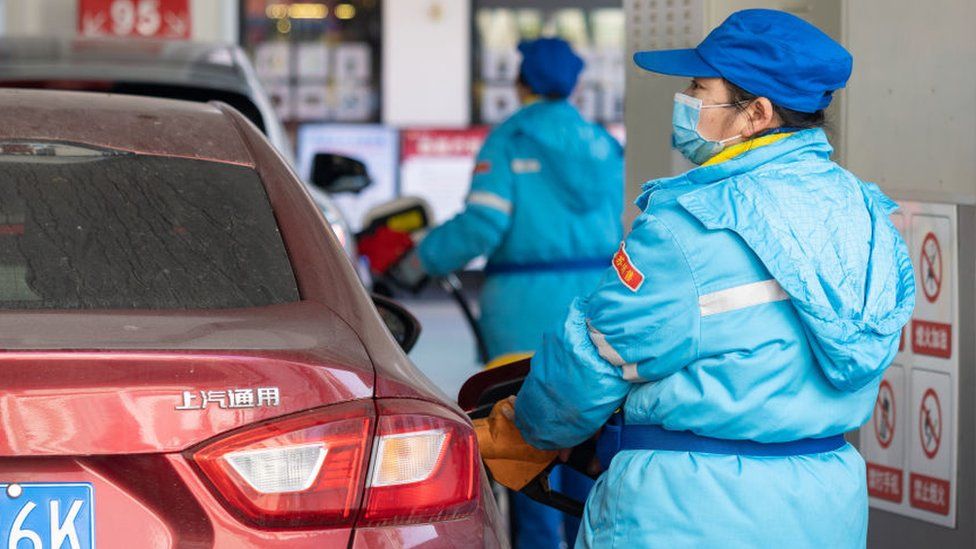 Afghanistan's Taliban government is to sign a contract with a Chinese firm to drill for oil in the country's north.
It would be first major energy extraction agreement with a foreign firm since the Taliban took control of Afghanistan in 2021.
The 25-year deal underscores China's economic involvement in the region.
On Thursday Taliban officials said security forces had targeted Islamic State group militants who attacked a hotel used by Chinese businessmen.
Eight IS militants were killed and several more arrested, the Taliban said.
December's attack on the Longan Hotel in Kabul saw at least three people killed and 18 more injured, including five Chinese citizens.
The oil extraction agreement would see Xinjiang Central Asia Petroleum and Gas Company (CAPEIC) drilling for oil in the Amu Darya basin, Taliban spokesperson Zabihullah Mujahid said.
"The Amu Darya oil contract is an important project between China and Afghanistan," China's ambassador to Afghanistan Wang Yu told a news conference in the capital Kabul.
A Chinese state-owned company is also in talks over the operation of a copper mine in the east of the country.
Afghanistan is estimated to be sitting on natural resources - including natural gas, copper and rare earths - worth more than $1tn.
However, much of those reserves remain untapped due to decades of turmoil in the country.
Beijing has not formally recognised Afghanistan's Taliban administration but it has significant interests in the country, which is at the centre of a region important to China's Belt and Road Initiative (BRI).
Launched by Xi Jinping in 2013, the BRI provides financing for emerging countries to build infrastructure like ports, roads and bridges.