What China's baby woes mean for its economic ambitions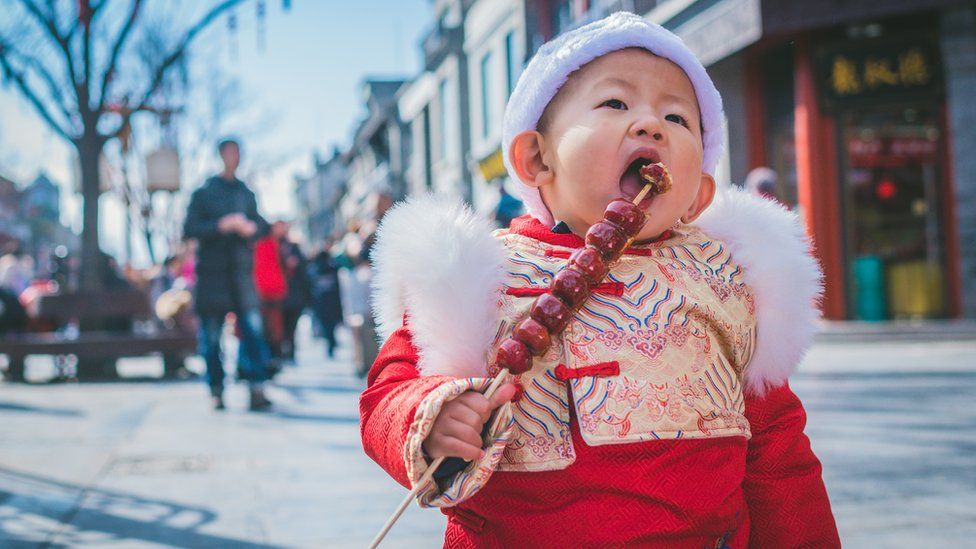 Crystal, who wished to withhold her real name, is a 26-year-old living in Beijing. Unlike most women from previous generations in China, she is unmarried and currently faces no pressure to tie the knot.
When asked why that is, she laughs: "I think it's because my family members are either never married or divorced."
It appears to be a common sentiment among young urban women in China. A 2021 survey by China's Communist Youth League of almost 3,000 people between the ages of 18 and 26, found that more than 40% of young women living in cities did not plan to marry - compared to less than 25% of men. This is in part due to rising childcare costs and the ghosts of China's one-child policy.
"Having just one child or no children has become the social norm in China," says Yi Fuxian, a senior scientist in obstetrics and gynaecology at the University of Wisconsin-Madison, and a prominent critic of the one-child policy.
"The economy, social environment, education and almost everything else relates back to the one-child policy," he adds.
For Beijing, this is a worrying trend because China's population is declining. Its birth rate has been slowing for years but in 2022 its population fell for the first time in 60 years.
That's bad news for the world's second-largest economy, where the workforce is already shrinking and an ageing population is beginning to put pressure on the state's welfare services.
China's working age population - those between the ages of 16 and 59 - currently stands at about 875 million. They account for a little more than 60% of the country's people.
"China's demographic structure in 2018 was similar to that of Japan's in 1992," Mr Yi said. "And China's [demographic structure] in 2040 will be similar to Japan's in 2020."
Until last year, many economists had assumed China's growth would surpass that of the US by the end of the decade - a move which would cap the country's extraordinary economic ascent.
But Mr Yi says that is now looking unlikely, adding "By 2031-2035, China will be doing worse than the US on all demographic metrics, and in terms of economic growth".
The average age in China is now 38. But as its population ages and birth rates plummet further, there are concerns that China's workforce will eventually be unable to support those who have already retired.
The retirement age for men in China is 60 and for women, it is 55. Currently, those above 60 make up almost a fifth of the population. In Japan, which has one of the fastest ageing populations in the world, nearly a third of the people are 65 or older.
"Population ageing is not unique to China but the strain on China's pension system is a lot more acute," says Louise Loo, a senior economist with Oxford Economics.
She says the number of retirees has already exceeded the number of contributors, leading to a drop in contributions to the pension fund since 2014.
The country's pension fund is administered at a provincial level and on a pay-as-you-work basis - that is, contributions from the workforce pay the retirees' pensions.
So Beijing, aware of these cracks in its system, created a fund in 2018 to shift pension pay-outs from richer provinces like Guangdong to those facing a deficit. But in 2019 a report by the Chinese Academy of Social Sciences predicted that because of its shrinking workforce, the country's main pension fund would be depleted by 2035.
Then in 2022 China launched its first private pension scheme in 36 cities, allowing individuals to open retirement accounts at banks to buy pension products like mutual funds.
But Ms Loo says it's unclear if many Chinese people, who typically invest savings in more traditional avenues such as property, would turn instead to private pension funds.
These problems are not unique to China - Japan and South Korea both have a greying population and a shrinking workforce.
Mr Yi noted that Beijing is poised to replicate Tokyo's policies to lower parenting costs but, he adds, "China, which is 'getting old before it gets rich' does not even have the financial resources to fully follow Japan's path."
And this is not the only thing troubling Beijing. There's also a growing online youth movement to "lie flat". It calls on workers to reject the struggle for career success and promises release from the pressures of life and work in a fast-paced capitalist society. Add to the mix a high youth unemployment rate, which peaked last July when 20% of those aged between 15 and 24 were jobless.
As Mr Yi puts it: "The labour force is the flour and the pension system is the skill of making bread. Without enough flour, it is impossible to make enough bread, even with the best bread-making skills."