Amol Rajan: What kind of internet do you want?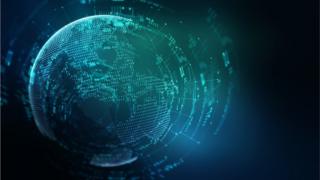 In recent months I have been influenced by a paper on The Geopolitics of Digital Governance by two University of Southampton academics, Kieron O'Hara and Dame Wendy Hall. The paper popularised, but didn't invent, the idea of the "splinternet" - namely, that there is not one internet, but four.
These four internets are, broadly: the open, universalist version envisioned by the web's pioneers; the current, largely Californian internet dominated by a few tech giants (Apple, Amazon, Google and Facebook); a more regulated, European internet; and an authoritarian, walled-garden approach, of the kind seen in China, which has its own tech giants (Baidu, Alibaba, Tencent).
Most of the stories that I end up covering for BBC News chronicle various attempts to navigate from the second (Californian) internet to the third (European, regulated).
What you might call 'the Southampton argument' is based on an irresistible and irrefutable claim: that there is no one internet, applicable to all humanity, and arising in all places; rather there are several iterations of this revolutionary technology, of which the four articulated by our friends in Southampton are simply the most prominent.
As our species grapples with the unprecedented disruption, life-improving possibilities, and terrifying potential harms of digital technology, a battle is raging to shape the future of the internet. According to the best estimates, last year was the moment that - for the first time - more people were online than off-line.
Read full article Amol Rajan: What kind of internet do you want?