Testing times for the Scottish government
18 September 2018

From the section

Scotland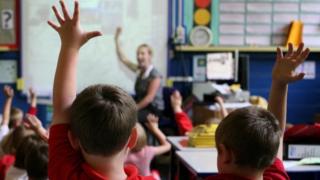 Just been chatting to parents at a primary school round the corner from Holyrood. You will not be remotely surprised to learn that they are decidedly engaged in the controversy about P1 assessment.
Not, of course, the political battle which will come to a head in parliament tomorrow. Rather, the pragmatic consideration as to whether these assessments are a good idea or not.
Opinion was, understandably, divided. That division undoubtedly reflects established individual views, perhaps amplified either way by the attendant war of words.
I found some parents open to further discussion, if generally veering one way or t'other. I also found some decidedly committed, either way.
For example, the parent who firmly backed assessment, arguing that it was right to discern from an early stage whether there were any issues with a child's education.