Brexit must not end free movement, Nobel scientists say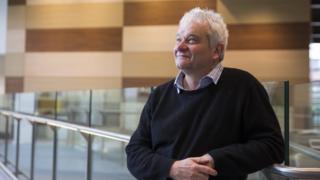 Some of the biggest names in science are pleading for a deal on Brexit to avoid damaging British and European research.
A letter to Theresa May and Jean-Claude-Juncker has been signed by 29 Nobel Laureates and six winners of the prestigious Fields medal.
Science needs "the flow of people and ideas across borders", it says.
It comes as a survey found that many scientists are considering leaving the UK.
Sir Paul Nurse, one of the signatories and a Nobel prize-winner for research into breast cancer, said: "The message is, 'take science seriously'."
Read full article Brexit must not end free movement, Nobel scientists say