Three key economic questions for Boris Johnson
13 December 2019

From the section

Business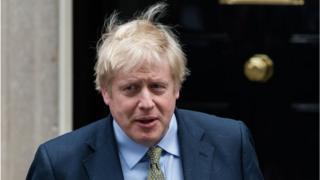 Prime Minister Boris Johnson has won a decisive majority, that will last the full five-year term, on the back of a fairly thin list of detailed economic promises.
But he now has the power to complete the Brexit process, pass budgets, and, if he chooses, start to address long term challenges that require tough up-front decisions.
But the fact that his chancellor can now safely mint the 50p coin for Brexit Day - 31 January - does not detract from some very difficult issues in the economic in-tray.
I've identified three economic issues that the PM will now have to address: the trading relationship with the EU, trade with the US, and keeping his new electorate happy.
1. The trading relationship with the EU
The most fundamental decision for the PM, after the UK legally leaves the European Union next month, is where to land our relationship with our biggest trade partner.
Read full article Three key economic questions for Boris Johnson