How do you tackle stress in the workplace?
5 December 2018

From the section

Health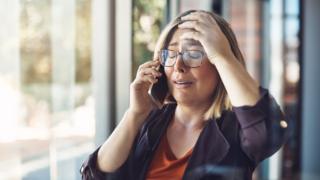 Is the workplace more stressful than it was? Do employees feel more under pressure than before? Are staff feeling burdened by work emails around the clock? Recent data and surveys suggest there is an increasing problem.
Now one business owner wants other employers to follow his lead and allow employees to do a four-day week and to switch off completely on the fifth day.
Ankur Shah runs lifestyle brands company Mahabis and says he lets staff, within reason, choose where they work on the four days as long as they are in contact via email or Skype.
There is also no monitoring of working hours.
Staff in London are expected to attend a monthly meeting.
Read full article How do you tackle stress in the workplace?