UK Huawei decision part of wider strategic tensions with China
13 July 2020

From the section

China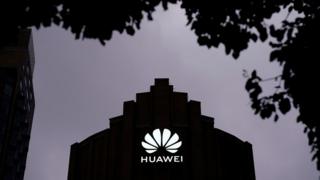 In diplomacy there are words and actions. Rhetoric can often be exchanged without skirmish becoming battle. But hard decisions with real consequences tend to produce tangible responses.
So it may be when Britain announces its much-anticipated plans to restrict further the involvement of the Chinese tech giant, Huawei, in the UK's 5G mobile telecoms network. This is the moment when simmering Sino-British tensions may come to the boil.
Thus far China has made generic threats without being specific. The country's ambassador in London, Liu Xiaoming, warned Britain it will have to "bear the consequences" if it treats China as a hostile country. .
Banning Huawei would, he said, damage Britain's reputation as an open, trading nation. It would not be trusted to stick to its word. The world would know the UK had "succumbed to foreign pressure" - he meant the US - and no longer had an independent foreign policy.
But when pushed - both on Huawei and the UK's decision to offer a pathway to citizenship for up to three million Hong Kong residents after China imposed draconian new national security laws - the ambassador declined to say how Beijing might respond. "Wait and see," he said with a glint in his eye that was not altogether cheery.
Long-view diplomacy?
Read full article UK Huawei decision part of wider strategic tensions with China