Theresa May is taking a huge gamble over Brexit agreement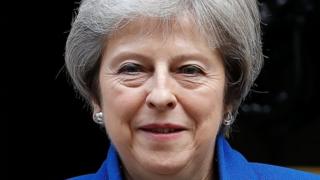 They've agreed on a draft of an agreement, and this time Downing Street's ready to sell it to the Cabinet. Or at least try. The time for tinkering and bartering has run out.
So by the time ministers gather around the Cabinet table tomorrow (Wednesday), Theresa May will know whether there'll be empty seats - left by resigning Brexiteers - when the time comes to start selling the plan to the party and to Parliament.
Either way, it seems Theresa May has decided to bank the UK's gains in the Brexit talks, put the best possible gloss on the disappointments, and take her chances.
She is taking a huge chance. She has no choice.
The Cabinet is the first test - or obstacle - and probably both. The risk of resignations has been real and recognised.
Read full article Theresa May is taking a huge gamble over Brexit agreement