Indonesia tsunami: How a volcano can be the trigger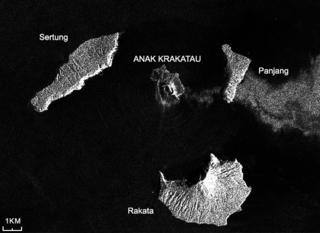 Nobody had any clue. There was certainly no warning. It's part of the picture that now suggests a sudden failure in the west-southwest flank of the Anak Krakatau volcano was a significant cause of Saturday's devastating tsunami in the Sunda Strait.
Of course everyone in the region will have been aware of Anak Krakatau, the volcano that emerged in the sea channel just less than 100 years ago. But its rumblings and eruptions have been described by local experts as relatively low-scale and semi-continuous.
In other words, it's been part of the background.
And yet it is well known that volcanoes have the capacity to generate big waves. The mechanism as ever is the displacement of a large volume of water.
The first satellite imagery returned after the event on Saturday points strongly to a collapse in a 64 hectare segment of the west-southwest flank of the volcano during an eruption. This would have sent millions of tonnes of rocky debris into the sea, pushing out waves in all directions.
Read full article Indonesia tsunami: How a volcano can be the trigger