Climate secrets of the world's most remote island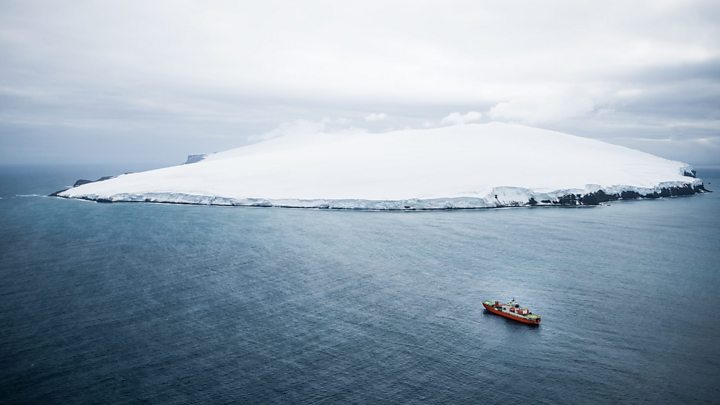 "It's impressive, beautiful and scary as hell to work on."
Welcome to Bouvet Island, a small volcanic rock in the South Atlantic.
The Sub-Antarctic territory is thousands of kilometres from civilisation, and its high cliffs and ice-cap mean very few people have ever put a foot on it.
The weather doesn't help. Sticking out of the ocean the way it does means conditions can deteriorate very fast. One minute the skies are clear, the next you're surrounded by cloud.
No wonder sailors call Bouvet the world's most remote island; no wonder writers and science fiction movie-makers keep using it in their storylines.
Other stories from the AGU meeting you might like:
Read full article Climate secrets of the world's most remote island