Mueller report: The best day of Trump's presidency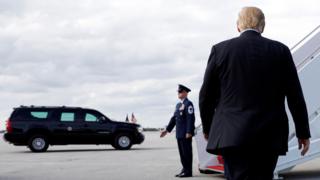 What was that film called? As Good As It Gets? That's how Donald Trump must feel now that the attorney general has published his four-page summary of the Mueller report.
It is impossible to over-emphasise the significance of what has been said.
If the Democrats want to remove this president from the White House, it's going to have to be via the ballot box in November 2020, and not before.
The cloud that has been over the president for 22 months has gone, the weight that has sat on his shoulders has been lifted.
This is without doubt the best day that Donald Trump has had since his inauguration in January 2017. So let's go through it.
Read full article Mueller report: The best day of Trump's presidency