Joe Biden, the touchy-feely politician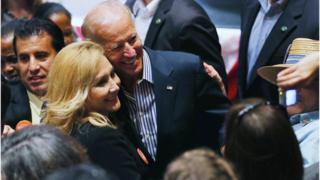 Former Vice President Joe Biden is what used to be described as "touchy feely." He is physical, with everyone. He is also known as one of the more empathetic politicians around - the guy who calls when you have a problem and just listens.
But now two women say the touchy was a problem and the feely inappropriate.
This needs some professional context. Physical contact with supporters has been a necessary part of political campaigning for decades. The candidate who tries to run for office and refuses all physical contact with voters would soon be dismissed as cold and aloof.
In Biden's defence, several women have come forward to say that he has hugged and touched them too and it never felt inappropriate, only affectionate.
So clearly there's a line politicians have to walk. Physical, but not in the wrong way.