EU game-plans amid wait for new UK PM
7 June 2019

From the section

Europe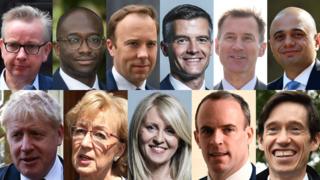 Caught up in political turmoil (Italy and Germany) or scandal (Austria), in government-making (Denmark) or government dissolution (Greece), EU leaders are keeping only half an eye on the dizzying spectacle of the Conservative Party leadership race.
But they are well aware that reality will come knocking soon enough on Brussels' door.
The new UK prime minister will be hungry to make his or her name, to go down in history books as the one who "solved Brexit".
Whatever solving Brexit looks like.
And therein lies the clue as to why EU leaders aren't paying too much attention - yet.