Boris Johnson changes tone over handling of pandemic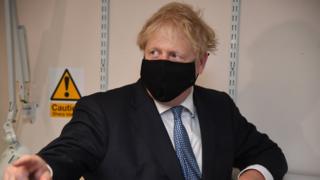 Boris Johnson doesn't tend to do remorse.
He is fond of looking on the bright side and moving forward. "Come on! Come on!" and "Fantastic, fantastic!" are the phrases you hear in public most frequently from his mouth.
Even some of his allies agree privately with his detractors that he is a politician for the good times, a spreader of cheer, rather than seeming like a statesman for a crisis.
That's one reason why the handling of this terrible epidemic has been a profound political challenge for this prime minister, beyond the enormous strain that coronavirus has put on the government machine and his own health.
He moved into No 10 a year ago today, taking charge of a country politically divided over Brexit, with protestors at the gate.
Read full article Boris Johnson changes tone over handling of pandemic