Brexit: Bercow chucks a hulking great spanner in the works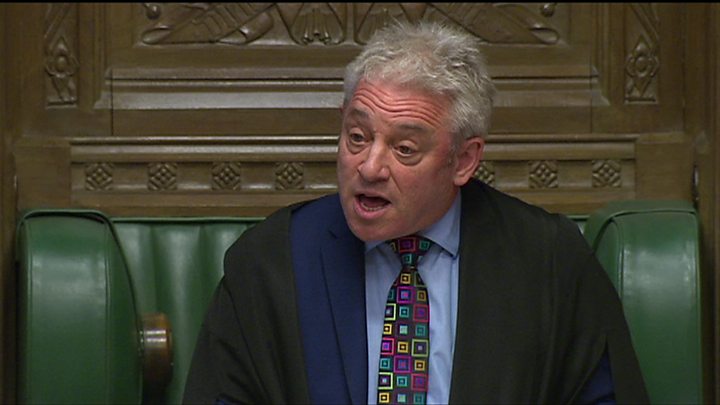 "He's breaking the constitution" - quite the accusation, laid at the door of John Bercow's grand speaker's apartments.
It's notable because it's the view of a government minister who is not one of those whose pulse quickens when discussing leaving or trying to stay in the European Union.
There is, of course, precedent in the very well-thumbed copies of Erskine May, the parliamentary rules, for the speaker's decision.
Quoting decisions as far back as 1604, John Bercow was quite clear that governments are not meant to be able to keep asking parliament the same question, in the hope of boring MPs into submission if they keep saying no.
But as another member of the government put it mildly, the speaker has a reputation for being "interventionist", and he has, this afternoon, chucked a hulking great spanner in the works.
Read full article Brexit: Bercow chucks a hulking great spanner in the works