Shaky truce in key Yemeni port of Hudaydah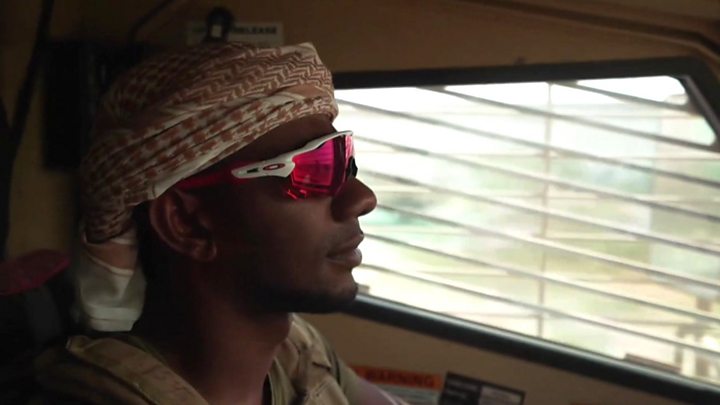 "If there's peace, we'll protect it. And if not, we're ready for orders to attack," declares Mohammed Salman of the Yemeni army's Third Brigade.
An occasional crackle of gunfire pierces an eerie silence at the Red Sea Mills, a battle-scarred granary on the eastern edge of the strategic port city of Hudaydah.
This vital warehouse still stores a sea of wheat sacks in a country on the cusp of famine.
Last November, fighters from the rebel Houthi movement were pushed from this complex by the army, which is backed by a Saudi-led multinational coalition and an array of local militias.
The Houthis' positions now lie just 1.5km (0.9 miles) away, beyond a wrecked metal fence reinforced by a jumble of tyres.
Read full article Shaky truce in key Yemeni port of Hudaydah