Debate on Lord Lester conduct 'not a formality'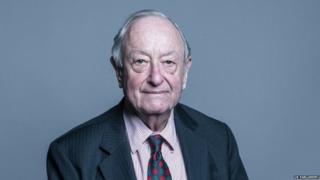 Thursday's debate on the conduct of Lord Lester of Herne Hill is not going to be a formality.
The Lords Privileges and Conduct Committee wants him suspended from the House until 3 June 2022, after accepting complaints against him of sexual harassment, and offering a complainant "corrupt inducements" to sleep with him, in the form of a promise of a peerage.
The original recommendation had been that Lord Lester should be expelled, for what the committee regarded as "a grave abuse of power".
This was reduced to a long suspension on the argument that expulsion was not possible when the behaviour occurred, 12 years ago.
Lord Lester continues to deny the complaint and says the investigation was "seriously flawed".
Read full article Debate on Lord Lester conduct 'not a formality'