Conservative leadership contest: NI Tories' fear of betrayal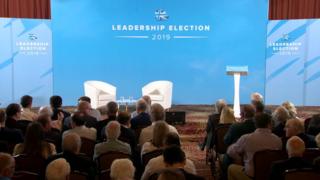 Fear of betrayal is a common theme in the history of Northern Ireland politics.
Traditionally it is associated with unionists concerned that Westminster might be about to sell them out in order to do a deal with Dublin.
But the Northern Ireland Conservative hustings provided another angle to that old "suspicious lover" narrative.
With about only 500 members and no elected representatives, the local Tories aren't exactly big players in the regional political scene.
In the last European and council elections they garnered just 662 and 1,364 votes.
Read full article Conservative leadership contest: NI Tories' fear of betrayal