A suitcase full of photographic wonder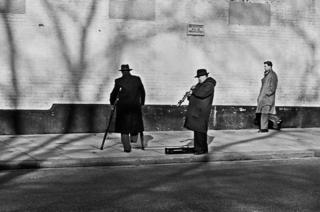 It's not often you are sent a set of pictures that make you gasp, especially ones taken decades ago. Yet here they are, beautiful black and white pictures that have remained hidden, buried in a loft waiting to be brought out into the light.
These pictures were taken by John Turner, a property manager based in the centre of London, and were recently unearthed by his daughter and her husband, Liz and Martin Carroll.
Following John Turner's death in 1987 a suitcase was passed to them by his widow, Betty. A quick glance revealed family photos and other pictures taken for his camera club, and it was consigned to the loft for 30 odd years.
"Having a clearout last year, I started going through the case to weed out family photos worth saving," says Martin Carroll who used to work as a commercial industrial photographer. "To my astonishment, I found I was pulling out one great image after another."
It is believed the pictures were taken while Turner worked as a property manager, snatched as he travelled from one location to another.