Tech Tent: When gaming stops being fun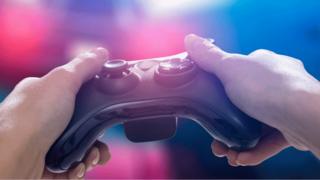 A glamorous industry where highly paid people do exciting and creative work - that is how many see the video games business.
But on Tech Tent we hear from people who paint a different picture of zero-hours contracts, unpaid overtime and job insecurity.
The games industry now ranks with the movie and music businesses when it comes to making money - and employs people with a range of skills, from software developers to musicians and writers.
There is also a lot of fairly routine work which is poorly paid and insecure but provides a first step on the ladder for those eager to get into the industry.
Now the IWGB (Independent Workers Union of Great Britain) trade union, which represents some Uber drivers and other gig economy workers in the UK, is opening a games industry branch. It says this is one of the first unions to represent games workers anywhere in the world.
Living wage?