Hermann Hauser: ARM sale to Nvidia would be a disaster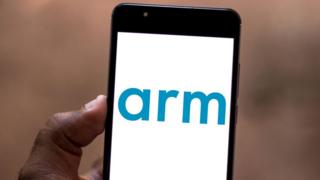 The co-founder of the company described as the jewel in the crown of British tech has said it would be disastrous for it to be sold to a US computing firm that is reportedly negotiating a takeover.
It's the second time in four years that the future of Cambridge-based chip-designer ARM Holdings has been uncertain.
In 2016, Softbank ended up buying it. But the Japanese firm is now reportedly in advanced talks to sell it to Nvidia.
Hermann Hauser told the BBC he thought the UK government should intervene.
The tech entrepreneur - who spun off ARM from Acorn Computers in 1990 - says ministers should help make it an independent UK business again.
'Unsuitable owner'
Read full article Hermann Hauser: ARM sale to Nvidia would be a disaster