General election 2019: Why Labour is lost in the middle in Scotland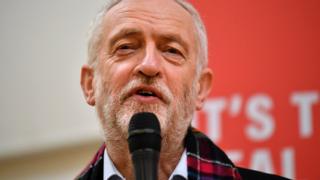 Ask voters in former Labour strongholds why they left the Labour Party, and they almost always reply: "I didn't - the party left me."
Some blame Jeremy Corbyn for taking the party too far to the left. Others blame Tony Blair for taking the country into the Iraq War.
But the unifying theme is that voters no longer feel that the Labour Party are standing up for them or for Scotland, and they are very happy to give their support to the party they identify as caring about their national needs - the SNP.
The Labour fall in Scotland has been as almost as swift as it has been dramatic.
Less than 10 years ago, in the 2010 general election, it scooped 41 out of Scotland's 59 Westminster seats - even as the party lost power across the UK.
Read full article General election 2019: Why Labour is lost in the middle in Scotland