University given £1m bailout from watchdog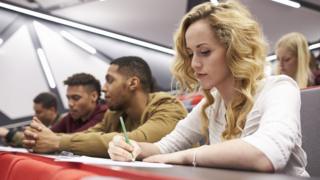 A UK university had to be given an emergency loan of almost £1m by the higher education watchdog to stay afloat this autumn.
It's been discovered that the Office for Students provided the bailout when the university faced the prospect of running out of cash and being unable to pay its bills.
The money has been repaid - and the regulator says the university, a small, modern institution, is now financially stable.
But it highlights the fragility of university finances, which are now in a "marketplace" and vulnerable to fluctuations in recruitment and tuition fee income.
The discovery of this payment is also embarrassing for the Office for Students (OFS), which recently sent out a tough message that there would be no bailouts for universities in financial difficulty.
Read full article University given £1m bailout from watchdog