Interserve lenders resigned to loan write-offs
9 December 2018

From the section

Business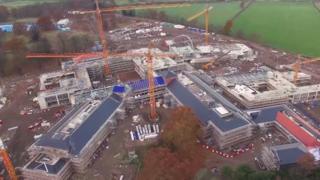 Sources close to Interserve's creditors have told the BBC they accept they may have to write off some of their loans to ensure the company's survival.
Lenders described talks around the company's future as "extremely fluid".
They recognised inevitable comparisons to the situation that engulfed Carillion, but insist the company's management still has lenders' support.
The BBC also understands Interserve is expected to announce imminently it has secured new public service contracts.
The Labour party leadership - ideologically opposed to the role of private companies in the provision of public services - has insisted that no new government contracts should be awarded to the company while it is in a parlous financial position.
Read full article Interserve lenders resigned to loan write-offs