Bob Diamond defends risk-taking banks
13 September 2018

From the section

Business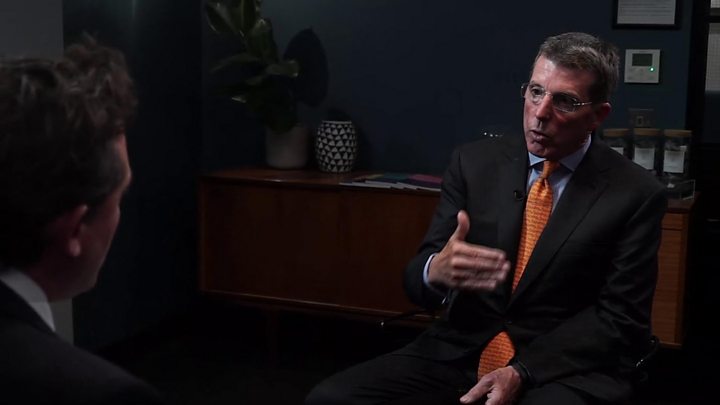 Former Barclays boss Bob Diamond has said he fears banks have become too cautious about taking risks.
Mr Diamond told me the risk-averse culture means they can't support the economy and generate jobs and growth.
Ten years on from the collapse of Lehman Brothers he believes the appetite for risk taking within banking may have swung too far the other way.
"If they are totally without risk, they are not helping create jobs and economic growth," he said.
"The culture of banking now is that if anyone makes a mistake they get fined - or the bank is in trouble.