UK phone firms demand clarity over Huawei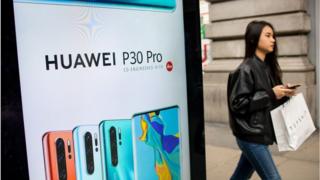 The UK risks losing its position as a world leader in mobile connectivity, Britain's mobile operators are warning.
In a draft letter to Cabinet Secretary Mark Sedwill, seen by the BBC, operators will urge the government to clarify its position over Huawei.
The letter asks for an urgent meeting between industry leaders and the government to discuss their concerns.
Operators say they can't invest in infrastructure while uncertainty over the use of Chinese technology persists.
The companies are planning to send the letter to government as soon as this week.