Coronavirus: Public transport systems face an uncertain future
30 June 2020

From the section

London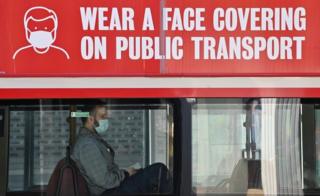 How can mass transit survive when it can't carry high numbers of passengers? That is the question vexing the authorities.
Most of the time trains and buses are operating with social distancing and sometimes they seem to be running very empty. Those who are travelling on them wear masks and some are still reticent to use public transport.
That doesn't look like changing very much and it's very much what the authorities want to see in the short to medium term.
The messaging hasn't changed from "avoid public transport unless absolutely necessary". Arguably the language has softened a little from only "essential" journeys to "necessary".
Already car journeys are rising.
Read full article Coronavirus: Public transport systems face an uncertain future