General Election 2017: What are the parties promising disabled people?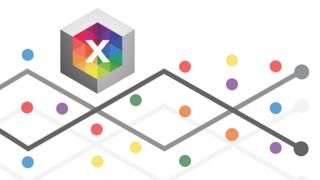 Political parties have released their manifestos for the forthcoming General Election on 8 June. Here's a peek at the main disability and mental health related pledges.
THE CONSERVATIVE PARTY
Employers will get a year-long National Insurance Contributions holiday for employing someone with a disability or chronic mental health problem
A Veterans Board in the Cabinet Office will improve the co-ordination of government services including mental health services
Improve disabled access to licensed premises, parking and housing - and work with providers of services, like energy, to reduce the extra costs that disability can incur
Police and crime commissioners will sit on local health and wellbeing boards to better co-ordinate crime prevention with mental health and local drug and alcohol services
Employers will provide mental health first aid training to staff - teachers will also be trained
One million members of the public will be trained in basic mental health awareness and first aid
Up to 10,000 mental health professionals recruited and primary care facilities, mental health clinics and hospitals will be built and upgraded
Reform Child and Adolescent Mental Health Services so children are seen within an appropriate timeframe and within their locality
You can read the manifesto in full here and apply for an accessible manifesto here.
---
THE LABOUR PARTY
Scrap the Work Capability and Personal Independence Payment assessments and replace them with individual tailored plans. End reassessments for people with severe long-term conditions
Increase Employment and Support Allowance by £30 per week for those in the work-related activity group and repeal cuts in Universal Credit for those with limited capability for work
Scrap the so-called bedroom tax - the current government's spare room subsidy cuts benefits for social housing tenants with a "spare" room
Uprate carer's allowance from £62.70 to £73.30 in line with Jobseekers Allowance
Officially recognise British Sign Language
Increase apprenticeship targets for people with disabilities, care leavers and veterans
A Homes Fit For Heroes programme will insulate the homes of disabled veterans for free
A push for sporting events and transport to be more accessible
Ring-fence mental health budgets with more spent on young people
A Child Health Index will measure progress against international standards for obesity, dental health, under 5s and mental health
Prevent children being treated on adult mental health wards or being sent out of area for treatment by 2019 - with a focus on community care for primary, social care and mental health care
You can read the manifesto in full here. and find out about an accessible manifesto here.
Labour have also produced a dedicated disability manifesto.
---
LIBERAL DEMOCRATS
Raise income tax by 1p to source £6bn for the NHS - part of which will be used to "transform" mental health care and improve waiting times
Six-week waiting limit for therapy for depression or anxiety - currently there is a maximum wait of 18 weeks
No young person will wait more than two weeks for treatment after an episode of psychosis
Improve crisis care in A&E and the community - and provide call centres to ensure no one in crisis is turned away
End out-of-area placements so people are treated close to home
Identify people with mental health problems, learning disabilities or other vulnerabilities when they come into contact with the criminal justice system and enable the Youth Justice Board to commission mental health services
Raise the amount people can earn before losing Carer's Allowance from £110 to £150 a week, and reduce the number of hours' care per week required to qualify - currently 35
Train schools to identify mental health issues and offer immediate support and counselling
Provide support for those with special educational needs and disabilities as early as possible
Improve disabled access to public transport and support veterans with mental health problems
You can read the manifesto in full here and the easy read version here.
---
SNP
SNP MPs will vote against further cuts to social security, and demand that the UK government calls a halt to the cuts that are damaging lives.
SNP MPs will continue to call for the Scottish Parliament to have full control over all social security benefits to create a system tailored for Scotland (SNP says 85% of social security is controlled by Westminster presently)
Supporting the lowering of employee numbers to 150 from 250 so more firms have to comply with the equal pay act, tackling gender, race and disability pay inequality
SNP says it is fully mitigating the so-called bedroom tax in Scotland, and it will abolish the tax completely when it has the powers
SNP MPs will support cross-party efforts at Westminster to recognise British Sign Language as a UK language in law and strengthen the rights of BSL users
Click here for the full SNP manifesto for 2017 which includes devolved issues being implemented by the SNP run Scottish Government. An easy read version is available and there are more details about other accessible manifestos on the SNP site.
---
PLAID CYMRU
Scrap the so-called bedroom tax and support disabled people into employment without facing threats of sanctions
Call for increased funding for mental health services with improved access to counsellors and therapists
More veterans will be given mental health care where needed
You can read the manifesto in full here.
---
THE GREEN PARTY
Introduce an NHS Reinstatement Act to roll back privatisation so that all health and dental services are publicly owned and free
Spending on mental health care will be brought in-line with spending on physical well-being
Job sharing will be introduced for MPs to increase disabled representation, close the gender pay gap and work towards a 50/50 Parliament
You can read the manifesto in full here or the easy read manifesto here.
The Greens have also produced a dedicated disability manifesto.
---
UKIP
Invest an extra £11bn every year into the NHS and social care by the end of the next parliament, raising caps on medical school and nurse training places, and increasing funding for mental health and dementia
Mental wellbeing will be placed on the same footing as physical healthcare, in terms of both access to treatment and funding
Increase planned spending on mental health services by at least £500m every year. UKIP says this sum could fund 6,000 clinical psychologists to see 500,000 more adults and young people per annum
Cut mental health waiting times to 28 days from referral to first appointment (currently it is 18 weeks)
Training on mental health to be added to the teacher-training syllabus
Mental health counselling strategy to be developed in secondary schools in England, Wales and N Ireland - measured by Ofsted inspections
Swift access to vital mental health services for patients diagnosed with debilitating long-term conditions and terminal illnesses
Direct access to specialist mental health treatment for all pregnant women and mothers of children under 12 months to be provided
Monitoring of mental wellbeing to be integrated into existing medical examinations for serving armed forces personnel who have traumatic roles
Reversal of policy to close special schools, and to ensure all other schools are accessible to disabled learners, with individual support in place for each child
Reversal of cuts to the adult social care budget and an end to humiliating work capability tests for disabled people
Choice of where to live for those with on-going healthcare needs, unless they are unable to make choices themselves, or care at home becomes unviable
Combating loneliness for older and disabled people by funding a pro-active co-ordinating service in every county using combined resources from the NHS, social services and the voluntary sector
No cuts to disability benefits
The so-called bedroom tax will be cut
Read the full UKIP manifesto for 2017.
You might also like to read these guides to voting and supporting someone else in how to vote (from Mencap).
Produced by Beth Rose with additional reporting from Damon Rose.
For more Disability News, follow BBC Ouch on Twitter and Facebook, and subscribe to the weekly podcast.