What is the rarest language used at Eurovision?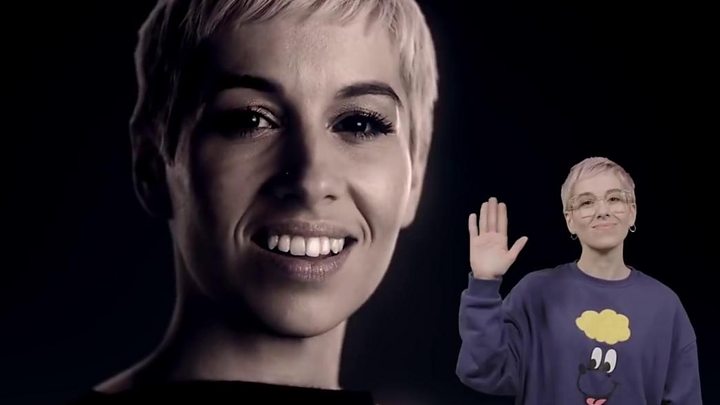 You might think you know everything there is to know about the all-singing, all-dancing, Eurovision Song Contest, but do you know which is the rarest language?
As UK representative SuRie prepares to take to the stage with her song Storm, on Saturday for the Grand Final in Lisbon, she is thought to be the first entrant to release a version of her music video in sign language.
Classically trained SuRie (a combination of her forenames Susanna and Marie), from Hertfordshire, was approached by fan Tom Moran, who sent her a video of himself signing the song.
Moran, who is not deaf himself, uses sign language to talk to many of his family members who are deaf.
SuRie was so moved by the gesture she invited Moran to help her film a signed version of the video.
"I had really been wanting to learn BSL (British Sign Language) for a while now," SuRie says. "But this was the first time I had actually done it.
"He was there behind the camera signing with me to make sure everything was correct."
Moran was impressed with SuRie's efforts and loved the finished product.
He said: "It's so important that we increase the accessibility of music and inclusivity of Eurovision for all."
While SuRie is the first to make her music more accessible ahead of the competition, this isn't the first time Eurovision has signed songs for the deaf community.
Since 2015, the European Broadcasting Union (EBU), which produces the Eurovision Song Contest, has collaborated with the national broadcaster of each host nation to provide sign language interpreters as part of a scheme called Eurovision Signs.
The initiative uses International Sign, or IS, which is a more generalised version of sign language and combines signs from different sign languages.
However, IS differs from other sign languages in the way it relies on gestures to convey meaning.
Interpreters use signs, as well as body language, to translate the songs and also dance to the beat. The interpreter's aim is to tell the story of the song.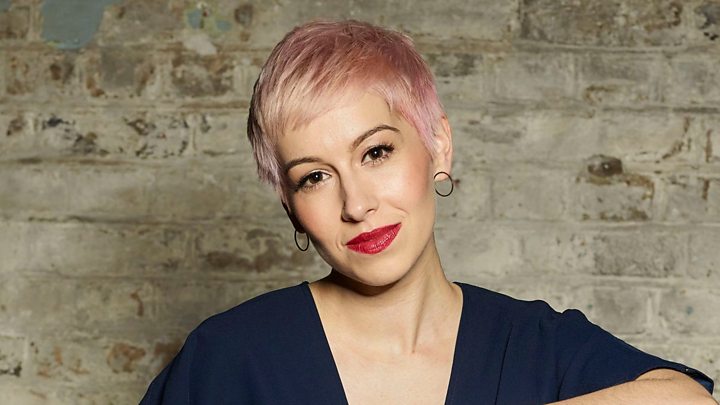 It is up to the networks that broadcast the contest to provide Sign Language interpreters.
So far, nine countries are on board with Eurovision Signs including Denmark, Norway and the first host nation to take part, Austria.
Eva-Maria Hinterwirth of Austrian broadcaster ORF previously said: "We always say that music is a language which is understood by everyone.
"And we felt that we should make this world [be]come reality, and to offer music to everyone, including deaf people."
Sweden is particularly renowned for providing interpreters.
Tommy Krångh became a viral hit after his enthusiastic interpretation of songs for Sweden's 2015 Eurovision heats amassed 3.7 million views on YouTube.
Accessibility for disabled people is a hot topic amongst music fans.
In January, Sally Reynolds, who is deaf, took legal action against the organisers of a Little Mix concert after it only supplied a BSL interpreter for the headline act and not for the supporting acts.
The organisers had initially refused to provide an interpreter at all saying it was the customers responsibility to arrange it.
But Under the Equality Act 2010, any organisation which supplies a service to the public is under duty to make reasonable adjustments to ensure a disabled person's experience is as close as possible to that of someone without a disability.
SuRie says: "I think it's really important that music is inclusive and accessible to all people. Eurovision is great because it unites people through a love of great music, and that should be open to all."
In fact, one entry has already been performed in the Grand Final in Latvian Sign Language. In 2005, Walter and Kazha performed the chorus of their entry The War Is Not Over in sign.
And here are a few more facts to get you one-up on your fellow Eurovision fans.
Monika Kuszynska became the first wheelchair user to appear at Eurovision when she represented Poland in 2015 and Russia's semi-finalist this year, Julia Samoylova, performed in her wheelchair.
The singer of I Won't Break, has spinal muscular atrophy, a condition which weakens the muscles and makes movement difficult.
SuRie has remained tight-lipped about her final performance in the final and is looking forward to seeing what her fellow-contestants have planned.
But when asked whether she would consider signing her music videos in the future, she emphatically replied, "Definitely!"
Inclusivity remains the cornerstone of the competition's ethos.
Launched in 1956, it was originally a way of uniting post-war Europe and the competition has gone on to become the largest non-sporting event in the world.
With this year's theme #AllAboard, let's hope Eurovision continues to work towards creating a diverse and welcoming space for everyone to celebrate music.
You can watch the Eurovision Grand Final this Saturday 12th May from 8pm BST on BBC One.
For more Disability News, follow BBC Ouch on Twitter and Facebook, and subscribe to the weekly podcast.