BBC Ouch wants your stories for the Edinburgh Fringe Festival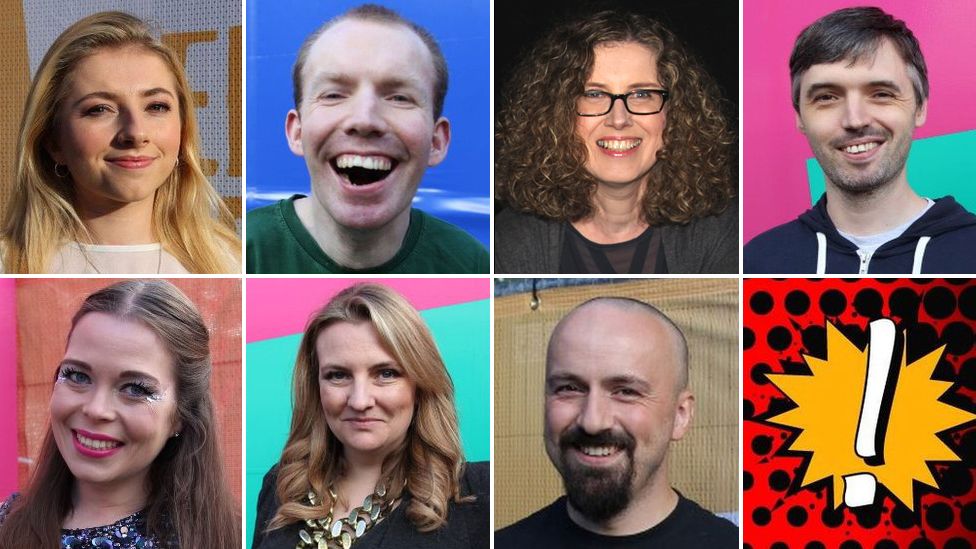 Your disability tales are wanted for the Edinburgh Festival Fringe!
We know you all have unusual, complicated and humorous stories just waiting to be told ... and we're here to help you tell them.
We're holding our third BBC Ouch storytelling event at the Edinburgh Festival Fringe in August. The theme this year is Going Out - interpret that at your will.
So, if you have a story, a desire to write it and perform it on stage, then keep reading.
Perhaps you had a dilemma because you had a funeral to go to and all you could bring yourself to wear was orange.
You were ready to impress at a brand new job but your guide dog was sick over your boss' designer shoes.
Or maybe you went to the cinema and wondered why everyone was glaring at you only to discover afterwards that you had seven missed calls, but your hearing impairment meant you hadn't noticed them.
Whatever the tale, we're interested and your stories are going to be far better than our examples. All we ask is that the story is true, you are disabled or have a mental health difficulty, and that your story incorporates this.
If chosen, you'll get to work with a top comedy script producer and perform it in front of an audience at the Edinburgh Fringe Festival this August.
Write up your story and send it to us by 09:00 on Monday 18 June 2018, along with some information about yourself - you need to be at least 18-years-old to take part.
If you just want to do a summary for now, that's fine, but the people who got through last time mostly submitted long stories in their first email.
If you have a great story, but need some "access" to tell it, we'll work with you to improve and communicate it.
The final story will need to last about seven minutes. It could be funny or an engaging insight into something the audience may not have thought about before.
As well as performing it to a friendly crowd, we'll also be filming it for the BBC.
This is the third time we've put on a storytelling event, so have a look at some of the acts from those shows - many of those taking part had never performed on stage before.
Remember the deadline for your stories is 18 June.
If we like yours we'll be in touch to let you know the next step.
Accommodation is available if you are coming a long way, and travel funding is available if you are based in the UK.
We will endeavour to assist with all access needs. And we can answer any questions via the aforementioned email address too.
Please share this on social media - especially with those you know who can tell a good story.
Bookmark this page and keep across Facebook for updates about being an Ouch storyteller and how to get tickets.
Related Internet Links
The BBC is not responsible for the content of external sites.