Rejection of graduate tax plans labelled 'shambolic'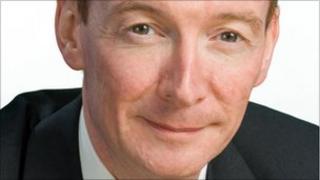 Labour's university spokesman, Pat McFadden, says a change of direction over a graduate tax is "shambolic".
But university leaders have welcomed reports that a graduate tax will not be a replacement for tuition fees.
Business Secretary Vince Cable had suggested a graduate tax last week, but this now appears unlikely.
"A graduate tax is a bad idea that would break the vital link between a student's fees and the institution," says the 1994 Group of universities.
Labour has pointed to this change of direction as an example of divisions within the coalition government.
'Internal politics'
"It is completely shambolic for the Lib Dem secretary of state to make a speech advocating one policy one week, then for a Tory briefing to point in a different direction a week later," said Mr McFadden, who is the shadow business secretary.
"Discussion of higher education finance within the coalition is now being governed more by managing the internal politics of the government than the interests of students, universities or the wider taxpayer."
Mr Cable had suggested that a form of graduate tax should be considered in the search for a fairer way of paying for university.
But a senior Conservative source has said that a graduate tax - in which deductions would be taken from graduates' earnings - is no longer likely to be the outcome of changes to fees and funding.
The apparent shift in direction away from adopting a graduate tax has been welcomed by university groups.
Universities are concerned that a graduate tax would mean that the government would control the income from this extra tax, threatening the independence of universities.
"Revenue from this tax would be controlled by government and thus the resource would not be directly linked back to universities," said the 1994 Group, a coalition of research-intensive universities.
"There would be no link between quality of provision and price and less incentive, like that encouraged by a competitive marketplace, for universities to enhance teaching and learning and the student experience."
This view was shared by the Russell Group of leading universities.
"If reports that the government is set to reject proposals for a graduate tax turn out to be true, that is good news for the UK's status as a world leader in higher education," said Wendy Piatt, the Russell Group's director general.
"The current system has all the positive features of a graduate tax without the downsides. All the disadvantages of a pure graduate tax, as outlined in the Russell Group's evidence to the Browne review, explain why no other country has yet implemented this system of graduate repayments," she added.