Q&A: A-levels 'agony aunt'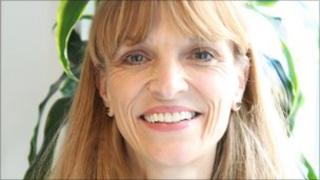 The current pressure on university places leaves little room for manoeuvre, and only a few days to do something about your situation.
Exam agony aunt for the BBC Deborah Ribchester, Curriculum Manager, Association of Colleges, was with us from 9.30am to 4.00pm on Thursday to give her advice on what to do if you did not get the grades you needed, or if you are worried in any way about your results.
Q&A Part Two: A-levels 'agony aunt'
Your questions and answers
My son has been entered into clearing, as yet we don't know his results. My question is how can I help my son decide what he wants to do next when he doesn't seem to know whether to go down the clearing route, take a gap year or rethink his future options (e.g not bothering with uni at all)? Finding it difficult to speak to him about it as he doesn't seem to want to even discuss options and I really don't want to push him too much although I do know he has to move fast if he wants to go through the clearing process. What do you suggest?
Lesley, Blackburn
Hello Lesley. By now your son will know his results and the picture should be clearer. This can be a difficult time for young people in his position who may find it difficult to talk to their parents, and a difficult time for parents too! What I would suggest, therefore, is that he talks to someone outside the family who has expertise in these matters. Locally this could be his school or College careers officer, and nationally there is advice available through the UCAS helpline. As I am sure you are aware, pressure for places in higher education is particularly high this year so if he decides to apply to university through Clearing he must start to research possible courses via Course Search on the UCAS website without delay. Other options he might consider could include contacting his local Further Education College/s to discuss the range of courses on offer. These could include Foundation degrees, HNCs and HNDs as well as other courses at degree level. Good luck.
Debbie
I have found out that I have got into my second choice offer which I am really pleased about. However I didn't know if I still can try and get my first choice by contacting clearing or the university?
Bethany, Portsmouth
Bethany, you should ring your first choice university now, and find out their decision. Even if you have not met the terms of their original offer, they may still offer you a place on your original course. Alternatively, they may offer you a place on a different course that seems to be a better fit with your grades. The important thing is to make the call to your first choice of institution - once you have done this, you will know what your options are and be in a position to decide what you want to do. If you do not have an offer from your first choice university, you must then accept your insurance offer or withdraw your application. Good luck.
Debbie
I managed to log into UCAS, it said 'the status of your application is: you've accepted an offer' - does this mean, I haven't got in or it just hasn't updated my UCAS yet?
Gareth, Stoke-on-Trent, Staffordshire
Try logging on again now - the picture may have changed significantly as universities make their decisions across the day. If you still receive the same message on screen, ring a UCAS adviser and ask them to clarify the situation for you. They will be able to do this fairly quickly.
Debbie
My daughter was offered a place at Salford. However her grades were slightly lower. She has checked online but it states 'subject to obtaining grades'. How or when will we find out if she has been accepted? Also what is the next step for her please?
Lynne, Manchester
By now the picture should be a bit clearer as universities are continually updating their records across the day as candidates' grades are known and both parties make decisions. Salford will either have confirmed their original offer, offered her an alternative course, or taken the view that her results are too far adrift from their original offer to enable then to confirm her place. If she has not received electronic confirmation of her position, your daughter should ring the relevant admissions officer at Salford as soon as possible.
Debbie
My daughter appears not to have the grades she required for her place at Somerville College Oxford to read French and Italian. Does Oxford EVER take people who have just missed a grade or is it a forlorn hope even contacting them?
Belinda, Wendover, Bucks
Your daughter has nothing to lose by telephoning Somerville and discussing her position with the relevant tutor. The quality of the debate may persuade them to admit her, or it may lead to an alternative course offer. However, it is important that your daughter, and not you, or another family member or friend, makes this phone call - it is your daughter who is the potential student, and thus the person that the Somerville staff need to talk to, rather than anyone else working on her behalf.
Debbie
Would you advise contacting first choice universities to see if they may accept you with results that haven't quite met their requirements?
Becky, Surrey
Yes - this is most important. Make the call - broadly speaking, the admissions tutor will either confirm your original offer, offer you a change of course, or explain that they are unable to offer you a place on the basis of the grades that you have achieved. If you have not received an offer from your first choice, log on to Track on the UCAS website and see if you have an offer from your insurance place. If you do, you must accept this. If you do not have an offer from either your first or insurance places, you will be entered into Clearing and you should then follow the instructions for the clearing process, if you wish to pursue HE this year.
Debbie
I've been lucky enough to have been accepted at my insurance choice Chester, however my predicament is that I was unable to apply for accommodation there as I missed the deadline. I'm slightly worried about what kind of room I may be 'given' and wondered what was the best course of action to take?
Jo, UK
Congratulations on gaining the place at Chester. It is more than likely that as part of the usual admissions process you will now receive more information about accommodation (as an incoming first year, you may have some degree of priority). However, time is passing and you may feel more comfortable by contacting the Accommodation Officer for Chester directly, and having a conversation with him or her. The Student Union may also be able to help - they will give you a "Student's Eye view" of the local area and may have contacts that could help.
Debbie
I have received a much lower grade than I was expecting and this low grade has resulted in myself not achieving a place at my preferred university. I feel that the grades do not reflect what I produced in the exam and would like a re-mark asap! I was wondering how long the process takes and whether the university will reconsider my placement for this year if my grade goes up?
Penny, Swansea, Wales
You need to go back to your school or college and ask them to consider submitting an enquiry about results (EAR) to the awarding organisation that set your exam. There are different types of EAR services that can be requested ranging from a clerical check to make sure the marks have been added up correctly to a review of the original marking and moderation, and these take different lengths of time. If your university place is dependent on the outcome, your school or college can submit a priority enquiry before the deadline of 27 August. I would suggest that you also contact the university to check that they are willing to hold open your place whilst this takes place. You don't say whether you have been offered your insurance place, but you might want to consider accepting this. I would advise that you contact the UCAS helpline to discuss this option and the option of applying through Clearing.
Debbie
Where are Uni hotline numbers published please? My son tells me he is not likely to get the grades needed for his choices of Genetics at Cardiff, Econ at Sheffield. I want to take immediate action to help him get a BIO/ECON course at a Top 25 Uni through the clearing system. Any other advice would be appreciated.
Paul, Lincoln
By now your son should know his results and whether or not he has met the requirements of his first choice or insurance offers. If he hasn't been successful he will automatically be entered into Clearing and will now need to research alternative courses, accessed via the Clearing section on the UCAS website. You can help by supporting your son in finding out more about the available courses, their content, entry requirements, as well as the actual location of the universities and Colleges with vacancies. It may be helpful also to look at the Unistats website, which give the results of the National Student Survey - showing what students think of individual Colleges, universities and courses. Once you have carried out this research and identified courses that appeal, it is important that it is your son himself who phones the relevant university to discuss a possible application. It will be the nature of that discussion with the admissions tutor that will determine whether or not he will be offered a place - rather like a job interview.
Debbie
I missed out on my firm and insurance choices due to poor results, but I've called both London Met. and Roehampton Universities and they've offered me a place. I didn't accept straight away and they said the offer would be on the UCAS website when I next looked. I have looked and it isn't there, but UCAS says the full clearing service will be available at six. Is this right, and do my chances decrease if I leave accepting an offer until later (but within the limit they gave me)?
Jenson, Horndean
Jenson. Keep looking in Track on the UCAS site for messages from these two universities. Meanwhile, if you are now clear about which university you would prefer, then ring the admissions tutor at that institution and accept the place offered. If you are still undecided about what to do then you can afford to wait until full Clearing is available, as these offers should still be there. You can then decide whether or not to accept one of these places, or to continue to research and think about what else you might want to do.
Debbie
I have received my results and have achieved 320 UCAS points with 3 A-levels. My unversity requires 240 UCAS points for entry - therefore I have received my required results - however; my UCAS track has only changed my insurance offer and I have yet to be confirmed by my firm choice - should I be worried?
Sophie, Colchester
Sophie. Congratulations on achieving a good set of results. My advice is to contact your first choice university to see what is happening. If you have met the specific requirements of your offer they will be able to confirm your place. Even if you haven't met the specific requirements (subject and grade), they may make you an alternative course offer. If your first choice university does not either confirm the original offer, or make you an alternative, you will be required to accept your insurance offer or withdraw and reapply next year.
Debbie
After some disappointing AS results last year, I downgraded my University expectations from the 'red brick' establishments. I resat some AS papers and today gained 3xA* and 1xA grades at A2 level. I have been offered a place at Keele but now wonder if I should look at Adjustment or even defer for a year with the grades I have and look to some of my original choices. What are my options?
Rachael, Blackburn
Rachael. Well done - an excellent set of results, you must be very pleased. I suggest that you go onto the UCAS website and find out more about Adjustment - there is lots of information on there - but remember you only have 5 days from now (your conditional offer is now unconditional because you have been offered a place) to thoroughly research, apply and be accepted at an alternative university. Also, bear in mind that there are unlikely to be large numbers of places on popular courses at red brick universities at this point in the year. This year especially has seen record numbers of applications to higher education, at the same time as the cap has been imposed on the number of places available. Think hard about whether you want to abandon your carefully researched place at Keele, and remember that if you change universities you will need to arrange accommodation too. If you decide to defer until next year you need to remember that the number of applications is likely to be at least as high next year. Also, ensure that you use your gap year wisely; it must add value to your existing CV. There is further information about gap year options on the UCAS website.
Debbie
I received my AS level results today and didn't do as well as I expected, I got a C in Economics, and Bs in French, Maths and History. I wanted to do Economics at University but now the prospect to do so do not look very bright. I was wondering what you would recommend me to do, and if you could possibly give some examples of courses I could apply for.
Harmeet, Newcastle
Harmeet. You could retake some of your courses but remember that many admissions tutors do not look favourably on retakes, particularly if you are intending to apply to traditionally over-subscribed subjects. My advice is to build on the subjects you are good at. This need not necessarily mean that you pursue one of your A level subjects to degree level - your current subject range would gain you entry to a large number of courses. I would suggest that you discuss your options with your school or College careers officer, and research higher education course profiles via the Course Search option on the UCAS website. Remember too, that Further Education colleges also offer higher education courses, and often take a more applied approach to traditional subjects. Good luck.
Debbie
Today I received my AS level results and I was very disappointed by them. I wanted to do Economics at university but I have not reached the grade requirements. I was wondering if you knew what I could do with History, French and Mathematics at University if I did them for A2 level.
Avinash, Worcester Park
Avinash. I have just answered a very similar query raised by Harmeet. I hope that you find that advice helpful.
Debbie
I applied to study English Literature at Cambridge, Durham, Leeds, Warwick and Bristol during my gap year. My A-level results last year were: English Literature - A , History - A , Sociology - A and Drama and Theatre Studies - A. I didn't get an offer from any of the universities I applied for. I realise this was my fault because I applied to five of the most competitive universities without a safe option. I want to apply again next year, however, as I took my A-Levels in 2009, before A*s were introduced, will my chances of gaining a place at a university be reduced because I do not have any A* grades? Do you have any advice on how to move forward from here?
Lucy, London
Lucy. You don't say what you have been doing since you completed your A levels, or whether you are in a position to apply to university this year. You could consider applying now through the Clearing process via the UCAS website. Whilst you are right to say that A* now exists, the key question with regard to your own circumstances is the value added to your application of any work experience or gap year activities that you have undertaken so far. If you are able to illustrate how these enhance your application to your chosen degree course, you should certainly not be disadvantaged. Good luck.
Debbie
Hi, I have been accepted at my firm choice of universities, but I do not want to go to uni. How do I let that university know that I will be declining their offer?
Bhumee, Croydon
Bhumee. You need to go into Track and decline any offers that you are holding. It would also be polite to telephone the admissions staff at the universities currently holding a place for you so that they can be released for someone else. If you need advice about options other than university, you should arrange an appointment with your school or college careers officer who will be able to talk you through the available options. These might include a job with training, a Foundation degree or HND at your local Further Education College, or a part-time higher education course.
Debbie
Phone the National Exam Results Helpline on 0808 100 8000 for expert independent advice on clearing and other options free for land-line callers.