Q&A Part Two: A-levels 'agony aunt'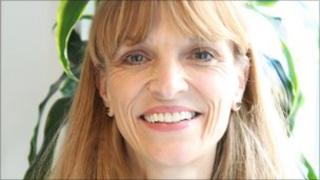 The current pressure on university places leaves little room for manoeuvre, and only a few days to do something about your situation.
Exam agony aunt for the BBC Deborah Ribchester, Curriculum Manager, Association of Colleges, was with us from 9.30am to 4.00pm on Thursday to give her advice on what to do if you did not get the grades you needed, or if you are worried in any way about your results.
Q&A Part One: A-levels 'agony aunt'
Your questions and answers
I received my results today however the examining body for btec business has not sent my grades to the University of Huddersfield where I want to study business and financial service. I've contacted the university and handed them the slip showing that I have these grades but they have said I will have to wait till later to find out if I can get on. How can I calm down and stop worrying about this?
Arran, Eland
Arran. Phone the UCAS helpline, explain the situation and ask them what they can do to help because they can act as an intermediary between you and the university.  It seems to me, from the information that you have given, that Huddersfield should keep your place open for you if you have met the terms of the original offer. I wish you luck.
Debbie
My daughter got 3A* and 1A but no offer for a university place at this stage. She is interested in doing medicine. Is there anything that we can do at this stage to get a place somewhere? We have tried the UCAS clearing website but nothing is showing up there.
Ashwani, High Wycombe
Ashwani. Medicine is a highly competitive course and, despite your daughter's excellent grades, it is extremely unlikely that she will get in this year if she has had no offers. She really has two choices. The first, would be to reapply next year with the advantage that her grades are definite. She should use the gap year to do something that will add to her CV and support her application for medicine. The second option would be to apply through Clearing for a subject allied to medicine, such as biomedical sciences, from which she may be able to progress into medicine. I would suggest that you review the course profiles for medicine at a range of universities and speak directly to some admissions tutors at these universities. I know that Southampton University used to offer graduate entry into medicine. 
Debbie
I have received my insurance choice and I'm going to accept it. However, my heart was set on Birmingham Uni - however they rejected me. I'm thinking is it worthwhile me taking a gap year or accepting my insurance choice?
Priya, Birmingham
Priya. I would suggest that you ring Birmingham to check whether or not they are prepared to make you an offer, perhaps on a different but related course. If they do not, you then need to think carefully about what you want to do next, and whether your insurance offer is what you want. There have been an exceptionally high number of applications this year and it is possible that the same situation will exist next year, so waiting a year may be risky. If you do decide to take a gap year make sure whatever you do adds value to your CV. Good luck.
Debbie
My son is doing French, Spanish, Physics and Maths. His AS results are ABD and U respectively. Should he resit his maths (which he found incredibly hard despite extra tuition) or should he drop maths to concentrate on trying to improve his Spanish and Physics? He finds Spanish quite easy but Physics is hard for him. His preferred uni course is asking for BBB.
Fiona, Lindfield
Fiona. Looking at your son's results he seems to have a strong aptitude for languages but is weaker in maths and physics. You really should talk to his teacher/tutor but in my experience success in physics is heavily reliant on mathematical ability. I would suggest that he might consider discontinuing physics in order to focus his efforts on achieving three strong grades in humanities subjects at A level. In order to do this he will need to complete a third A-level in a year, and English appears an obvious choice as he will already have studied this to GCSE level, but General Studies may be another option. Alternatively he could study for two additional AS levels in subjects which are complementary to French and Spanish, for example another language, history, the Extended Project. He may wish to consider other options including the courses that are available at your local further education College (details of which have been provided in answers to previous questions).
Debbie
I've just received my AS level results back and I'm concerned since my English literature mark is considerably lower than what I was told to expect, the same with the whole of my AS year. Also, it doesn't look like my course work was entered in as well. Should I talk to my tutor, ask for remarking or just leave it?
Ella, Newquay, Cornwall
Ella. You should definitely talk to your tutor to find out what has happened. When you say 'the same as the whole of my AS year' I am not sure if you mean all those taking AS English literature, or all your AS subjects. The former would indicate a problem with English literature that your teacher/tutor should address. It is possible to request re-marking and your teacher/ tutor will know how to go about this. If you are disappointed with all of your AS results I would suggest that you arrange to see your tutor and school/college careers officer to discuss your options. You may wish to consider an alternative to A-levels and I suggest that you research what is available at your local further education College. Options will include vocationally related qualifications such as National Diplomas which have UCAS points and can provide progression to higher education, as well as more work-related courses including apprenticeships. If you visit your College there will be someone available to talk to you about your options.
Debbie
My son took 4 AS levels. He received a "U" grade for two of them. What does this really mean? Can we ask for an explanation or request for the papers to be remarked?
Barbara, Oxted, Surrey
Barbara. AS grades are A, B, C, D, E and U and I'm afraid that the U grade is a fail. You can request that papers be re-marked, and would have to do this via the school/college exams office, but I think it would be sensible to talk to your son's teacher/tutor first to see if this is what is recommended. Depending on the outcome you might wish to consider an alternative to A-levels and I would suggest that you research the courses available at your local further education College. It is not unusual for young people to start an A level course and then realise this is not for them. Options at the College will include vocationally related qualifications such as National Diplomas which attract UCAS points and provide progression to higher education, as well as other work related courses including apprenticeships. Most Colleges also offer higher level courses in which case it may be possible for your son to progress to higher study either at the College or elsewhere.
Debbie
I got my AS results today and I'm fairly disappointed with them. I got a B, 2 Cs and an E. I hated my time in Year 12, and I really don't want to go back to complete my A levels next year. I suffer really badly with anxiety as well, to the point where I had a doctor's letter sent to the examination boards after I sat my exams because I was hardly able to sit the papers. I don't think I want to complete my A levels if next year is going to be as bad this year was. I don't know what I want to do as a career and I don't have any real interest in attending university. I feel really stuck, and any advice would really be appreciated!
Liz, Stevenage
Liz. I am sorry that you have had such a stressful time. It seems to me that you have the ability to do well, as evidenced by your BCC results, but that an exam-based course is perhaps not the best option for you. Instead, you might be want to consider another route to higher education. In the first instance go along to your school or College careers officer or careers teacher to discuss your options with them. You might also consider researching courses at your local further education College. Many vocationally related courses, such as National Diplomas, as well as other vocational options, use continuous assignment-based assessment rather than exams, and I think this would suit you better. With these qualifications you can still gain entry to traditional 3 year undergraduate study at university, and also to alternate forms of higher education such as a Foundation degree, HND or other higher education course at your FE College. Your local College will have advisers on hand at this time of year. It is not uncommon for young people who have started an A level course to decide that A levels are not for them and many wish to change at this stage -  Colleges are used to giving this sort of advice. I wish you well.
Debbie
I have just recieved my AS results and I have got: D, D, D, E and U. I had hoped for a lot better but I can only blame myself. My question is, is that my chances of a good university place have gone. I had wanted to go to UEA where the requirement is BBB and I just want to know - do I have a chance of getting that? This year has been awful for me and I have not given it my full effort. Next year this will change but have I already blown my chance? I am willing to do resits but if I do them in January will that be soon enough? Is the only way for me to have to re-take the whole year? Here are my GCSE results: A*, A, A, A, A, B, B, B, B, B, B. Thanks in advance.
James, Marlow
I am sorry to hear that your AS results weren't as good as you expected.  It is important that you now go and discuss your situation with a careers specialist  at your school or college. You have got a good GCSE profile but be aware that you now have to declare your AS grades on your UCAS application too. In addition, university admissions tutors for some of the more selective courses and universities are wary of re-sits. It is unusual to improve by more than a grade in a re-sit, because you will be studying for your A2 modules at the same time. So, next year will require a great deal of hard work. You might want to consider other options to full-time 3 year undergraduate study at university. These include going to your local further education College to study a Foundation degree, HND or other higher education course - often with a strong occupational focus; work with training, or an apprenticeship. In addition to talking to someone at your school, it really will be worth having a look at what is available at your local College and having a chat with an admissions tutor there too.
Debbie
I have been rejected by my first choice and am on the reserve list for my second choice. I got BBC when  needed BBB. I cannot get a clearing number until Cardiff rejects me. Cardiff will not give me an answer until 4.00. I really want to go to Cardiff, but will I have missed clearing if I wait until 4.00?
Matthew Sharman, Ipswich
Matthew. By now you should have heard from Cardiff and if you have been unsuccessful your application will have been released into Clearing. If this is the case, you now need to research other courses via the Clearing website or alternatively look at options other than higher education. As stated above, these might include a job with training, a Foundation degree or HND at your local Further Education College, or a part-time higher education course.
Debbie
My daughter obtained 2 Bs and an E. She needed a B and 2 Cs and has been rejected for a Nursing degree. She is now trying to see if she can get a place through Clearing but cannot get through. Does clearing operate on a first come first save basis which would seem a little unfair? Thanks.
Steve, Shrewsbury, Shropshire
Unfortunately your daughter has just missed the terms of her first choice offer. You don't say whether or not she has an insurance offer. If she has, and has met the terms of that offer, she will need to accept it and cannot enter Clearing because she already has a place. If she has no insurance offer, she should be released into Clearing automatically. Once in Clearing she will need to research institutions with vacancies in nursing, or a related subject, and try to secure a place on the basis of her results. Vacancies in Clearing change on an hourly basis as offers are made and accepted, so she will need perseverance and patience. If she is not successful in Clearing she may want to consider pursing a higher education course at a nearby further education College. Colleges often offer Foundation degrees, HNCs and HNDs and other higher education courses, as well as a range of work-related courses at other levels. If she contacts your local College someone will be pleased to advise her further. Good luck.
Debbie
My son has got his 2nd choice uni place, but does not want to go there now. Does this mean he can decline this and go through clearing for another uni?
Jen, Kent
I'm afraid not. He has to accept his second choice now they have made him an offer, or withdraw and re-apply next year. He cannot be entered into Clearing because he already has an offer. I would advise him to think very carefully about what he wants to do, and where he wants to go, remembering that pressure on university places has been exceptionally high this year and is likely to remain so. If he is not sure about going to university he might want to consider further study, maybe more work-related, at his local further education College. If he contacts the College's admissions office, there will be someone available to discuss his options with him.
Debbie
Phone the National Exam Results Helpline on 0808 100 8000 for expert independent advice on clearing and other options free for land-line callers.