School truancy rises again as total absences decline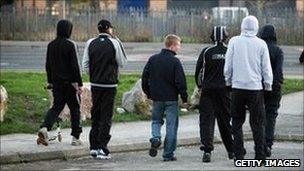 The truancy rate in England's schools has reached a four-year-high, although overall absences continue to decrease.
Statistics for the spring term in 2010 showed unauthorised absences had risen slightly to 1.12% of half days in state schools.
This tops the figure for last year as a whole, 1.05%, which was a record.
The last government said schools were cracking down on "weak excuses" which meant more pupils were missing school without permission.
The figure for spring 2010 is the highest in the four years since the government began to collect termly data.
The rise is driven by unauthorised primary school absences.
These are up from 0.57% of half days in the 2007 spring term to 0.74% in spring 2010 - an increase of nearly a third.
In that period, however, overall absences in primary schools have declined from 5.89% of half days to 5.22%, and in secondary schools from 8.4% of half days to 6.73%.
Schools minister Nick Gibb said: "The small fall in the overall absence rate in all schools, and in unauthorised absence in secondary schools in spring term 2010 is very welcome, but the level of absenteeism in schools is still too high."
He said the government was putting in place a series of measures to "get tougher on parents and pupils who do not abide by the rules".
The main reason for authorised absence was illness (58%), followed by medical and dental appointments (6%) and agreed family holiday (5%).
No clear reasons were given for the majority of unauthorised absences, although about 9% were due to family holidays.
The previous government also tried to clamp down on truancy, and parents have been prosecuted for letting their children miss school.
When Labour came to power in 1997, the annual rate of unauthorised absence was 0.7% - a constant figure since 1994.
Related Internet Links
The BBC is not responsible for the content of external sites.