Minister seeks more parental choice on special needs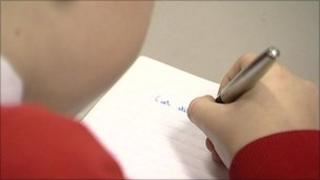 The children's minister says parents should have more choice over special educational needs provision in England, as she seeks input for a Green Paper.
Sarah Teather said the current system for determining the help children get was too "adversarial".
A fifth of school age children have some form of SEN, ranging from physical disabilities to emotional problems.
Parents complain of a battle for help, while it is claimed schools inflate figures to boost league table scores.
About 3% of children have severe special needs and are assessed by their local authorities and then given "statements" of their needs.
The authority must then provide for the child's education, which is sometimes done through provision from the school, and sometimes from additional local authority resources.
Disability and special needs charities have long said some parents face long and difficult battles to have their children's needs documented and provided for adequately.
Ms Teather said parents should be more involved in deciding which schools their children go to - "rather than just being told their child is going here and it's tough luck if they don't like it".
"Children with special educational needs and disabilities should have the same opportunities as other children. But the current system is so adversarial that too often this doesn't happen," she said.
However, the majority of children with SEN have less severe problems and are diagnosed by their schools.
In some cases the schools can then apply for extra resources to support the children, though in others the school must supply help from its own funds.
Ms Teather said she has heard from parents who suggested their children may have been given statements so that the schools could get additional funding, and others who thought it was a way of dealing with poor behaviour.
Also, one of the statistical measures used in school league tables, "contextual value added", takes account of the proportion of pupils with SEN.
An expert and senior government adviser, Philippa Stobbs, has said this encourages schools to over-diagnose.
But others argue that rising numbers of children with SEN are simply a sign that schools are becoming better at identifying problems.
Ms Teather said she wanted to "completely overhaul and streamline assessments".
A government-commissioned inquiry said last December that parents of children with special needs should be given more support.
The Labour government tried, under a policy of "inclusion", to place pupils with special educational needs in mainstream schools wherever possible.
Under its rule, the number of state and private special schools in England fell by 7% from 1997 to 2005.
The Conservative-Liberal Democrat government says, in its coalition agreement, that it will "prevent the unnecessary closure of special schools, and remove the bias towards inclusion".
Submissions for the Green Paper will be accepted from Friday until 15 October.
Ministers are examining a range of options including how to:
Give parents a choice of schools for children with SEN and disabilities,
Transform the funding mechanisms in the system
Prevent the "unnecessary" closure of special schools
Support young people aged over 16 with disabilities
Improve diagnosis and assessment.