Barnardo's wants most prosecutions of under-12s to end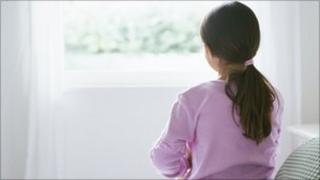 Ministers are being urged to drop criminal prosecutions for under-12s in all but the most serious of cases, such as rape, murder and manslaughter.
Children's charity Barnardo's says there are cheaper and more effective ways to tackle offending by young children.
These include family-wide intervention projects for offending children, who are often close to going into care.
The government says the key to tackling youth crime is early intervention.
Barnardo's says prosecution and conviction are necessary for very young children who commit the most serious offences.
But it wants the criminal age of responsibility to be raised from 10 to 12, for all cases except for murder, attempted murder, manslaughter, rape and aggravated sexual assault.
According to the Barnardo's report - From Playground To Prison: The Conveyor Belt To Crime - more than 5,600 10- and 11-year-olds go through the criminal justice system each year, with the vast majority being given a reprimand or final warning.
In 2008, only four were sentenced for more serious violent offences.
'Chaotic family life'
But despite the fact that the majority of children are committing low-level crimes, reoffending rates are high.
They run at 40% for those given a referral order and at 70% for those given a community sentence.
Barnardo's argues there is nothing to be gained from criminalising very young children in this way and that it only heightens the chance of further reoffending.
This is because children who offend at this age tend to have huge welfare needs.
Many have speech and learning difficulties and operate at a level well below their age.
And they come from extremely chaotic family backgrounds and are often close to going into care, the charity says.
These issues need to be tackled to prevent further problems, the report suggests.
Family intervention
Its chief executive and former director general of the Prison Service, Martin Narey, said: "The primary weakness of our current response is that addressing criminal behaviour by a very young child through punishment alone is - transparently - nonsense.
"Our response has to be directed at the parents and sometimes the wider family, because early criminality so often flows from inadequate parenting, and a lack of discipline and boundaries in a child's life, which allow mischief to grow into much more troubling behaviour."
Instead of prosecution, Barnardo's calls for targeted work with families, challenging children and adults to face up to and accept responsibility for their actions and behaviour.
Barnardo's estimates that by taking this approach, £6m would be saved from court appearances alone.
Mr Narey said: "Family-based approaches are much more likely to be effective than the conviction of the child on his or her own."
And independent research suggests these sorts of family intervention projects do work.
One study pointed to a 64% reduction in anti-social behaviour and a 58% drop in truancy, exclusions and bad behaviour.
Although there are numerous projects around the country, there is no consistent approach at local level.
And it is not clear whether the government will continue to fund them after the comprehensive spending review in the autumn.
A Ministry of Justice spokesman said it would consider the report's findings as part of its review of sentencing and rehabilitation.
He added that the government was committed to preventing youth crime and anti-social behaviour, as well as supporting young people to stop them entering the criminal justice system in the first place.
"The key to tackling youth crime is intervening early on and the majority of children are not prosecuted in a courtroom.
"Their actions are addressed using out of court disposals and robust intervention to prevent them entering the criminal justice system," he said.