Is your school fit for purpose?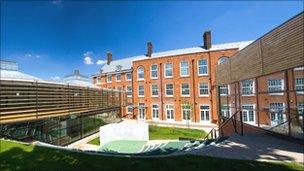 A recent government decision to axe the Building Schools for the Future (BSF) programme means many schools will see their rebuilding projects cancelled. Is your school affected?
Ministers say that the BSF programme doesn't provide value for money but parents and campaigners are concerned that many children are still being educated in buildings that are unfit for the 21st Century.
BBC News would like to see your pictures and read your comments about the current state of the UK's school buildings.