Exeter students face £9,000 tuition fees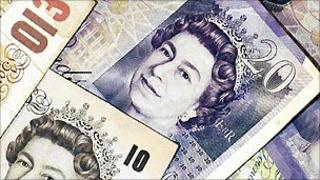 Exeter is the latest university to signal its intention to charge students £9,000 per year, the maximum level of tuition fees in England, from 2012.
This is the first of the research-intensive 1994 Group universities to declare its plan for fees.
Exeter University says it will charge this fee for all undergraduate courses.
In a speech on Tuesday, Universities Minister David Willetts said arts courses need not cost much more than £6,000 per year.
This announcement from Exeter is another indication that the government is struggling to restrict fees to an average of £7,500.
Threat to places
Ministers have warned that if average tuition fees rise above this £7,500 level it will mean unaffordably high costs in loans to students - and the pressure on funding could mean a cut in university places.
The government had claimed that fees of £9,000 would be charged only in exceptional circumstance.
But Exeter University has followed Imperial College in saying that it will charge £9,000 for all courses, depending on the approval of the Office for Fair Access.
Exeter says it will introduce a new package of fee waivers and bursaries to encourage more applications from less well off students.
Cambridge has also signalled it is likely to charge £9,000, with a package of support for poorer students.
An internal report at Cambridge noted that charging anything less than the maximum could raise doubts over the university's commitment to quality.
The significance of Exeter calling for the highest level of fees is that this is part of the 1994 Group, outside the most prestigious Russell Group of universities, which might be expected to charge the highest fees.
If other 1994 Group universities opt for £9,000 fees, then achieving an average of £7,500 will depend on new universities setting much lower prices for their courses.
Disputed costs
In a speech setting out his support for the arts, humanities and social sciences, the universities minister once again argued that there was no need for the top level of fee to be charged.
Universities have claimed that the government's withdrawal of funding will force them to raise fees towards the upper end of the scale.
But Mr Willetts said universities could cover their costs for laboratory-based and medical courses with fees of £7,000 per year and with not much more than £6,000 per year for arts and humanities.
Such figures have so far not been reflected in what universities seem to be proposing - raising the prospect that fee system so controversially introduced could prove too expensive for the government's finances.
A White Paper on reforming higher education has already been delayed.
There will also be funding to protect some "strategically important and vulnerable" subjects within the arts and humanities - and Mr Willetts said that these would be decided by the autumn.
Mr Willetts also announced a £33.5m project to track the progress of 90,000 children.
The Birth Cohort Facility Project will follow the health, education and economic experiences of children born in 2012.
It follows a series of cohort studies since the 1940s, with the last conducted in 2000.