GlaxoSmithKline offers to pay trainees' tuition fees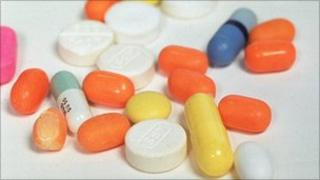 Pharmaceutical firm GlaxoSmithKline says it will pay off tuition fee debt of its graduate trainees when university fees rise in England.
The company said it would cover the fees of about 100 graduate recruits, with a support budget of £3m a year.
MPs voted at the end of last year to raise tuition fees to £6,000 from 2012, with institutions allowed to charge £9,000 in "exceptional circumstances".
But it is likely that many universities will charge the full amount.
Exeter University has just announced it will charge fees of £9,000, following in the footsteps of Imperial College, London.
Cambridge is also likely to charge £9,000.
Two-year commitment
In a statement, the company said: "GSK has taken the decision to reimburse 100% of uncapped tuition fees for all undergraduates recruited in the UK.
"These payments will be made upon the commencement of full employment and will be conditional on the employee remaining with the company for a minimum of two years.
"The timeline for the introduction of this new measure by GSK will mirror the government's timeline, and will be offered to students incurring uncapped fees commencing in September 2012.
"The company believes these measures will help ensure that GSK remains a highly-desirable place for graduates to consider working upon leaving university."
The company says it will be working on the "precise details" of how it will pay the fees.
Earlier this year accountancy firm KPMG said that it would pay university tuition fees for its intake of trainees from this autumn.
GSK chief executive Andrew Witty said the move would help the company attract the best talent.
"This is a great way for us to try and ensure that we get that next brilliant scientist."
The investment cost was a "relatively small amount" compared to the company's £4bn research and development costs, he added.