Ofsted: Primary school history 'lacks narrative'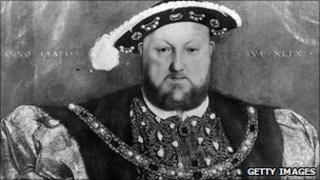 History teaching in primary schools lacks an overarching narrative because teachers do not know enough, the schools watchdog Ofsted has said.
At secondary level, the subject was generally taught well, but some teachers tended to "spoon-feed" students, a study by the body found.
But it was a "myth" that not enough UK history was taught, Ofsted said.
Education Secretary Michael Gove has said children are growing up ignorant of UK history and "our island story".
Professional development
Mr Gove has stressed that he wants narrative British history to be "at the heart" of his curriculum review, and lamented the "trashing of our past".
Although Ofsted found that history teaching was good or better in most primary schools, it said some pupils learned about events, characters and periods but "found it difficult" to place them "within any coherent, long-term narrative".
This was partly because "many primary teachers did not themselves have adequate subject knowledge beyond the specific elements of history that they taught".
The curriculum "was itself episodic and militated against pupils grasping such an overview", the report said.
"Pupils need to experience history as a coherent subject which develops their knowledge, thinking and understanding, especially their chronological understanding, and I hope the current review of the National Curriculum will recognise the importance of this," said chief inspector Christine Gilbert.
She called for more support and professional development for primary teachers.
Ofsted praised history teaching at GCSE and A-level, but said attainment was "weaker" among younger secondary pupils.
This was because the amount of time devoted to the subject for those below GCSE had decreased, and some pupils had been able to give the subject up completely before the age of 14.
'Broadly positive'
"The view that too little British history is taught in secondary schools in England is a myth," the report also said.
Pupils in the schools visited "studied a considerable amount of British history" - although this was often English rather than wider British history, inspectors noted.
Speaking at the Conservative party conference last October, Mr Gove said the current approach to history in schools "denies children the opportunity to hear our island story".
"Children are given a mix of topics at primary, a cursory run through Henry VIII and Hitler at secondary and many give up the subject at 14, without knowing how the vivid episodes of our past become a connected narrative. Well, this trashing of our past has to stop," he said.
He appointed the historian Simon Schama to advise on history in the curriculum review which is currently taking place.
Schools Minister Nick Gibbs said the report was "broadly positive" report, but added that it was "worrying" that many pupils lacked a chronological understanding of history.
"It is also a concern that secondary schools are squeezing history out of the curriculum or into general humanities courses," he said.
"We are carrying out a root and branch reform of the National Curriculum to set out the essential knowledge that children need, while leaving schools free to decide how to teach it," he said.
'Let down'
The introduction of the English Baccalaureate - which will be awarded to pupils gaining good GCSE passes in maths, English, two science subjects, a language and history or geography - would increase the uptake of history, he added.
The Historical Association said its own research had come to similar conclusions as Ofsted - that at secondary level history is enjoyed and well taught - but that it is squeezed as a subject by other school initiatives".
It also shares Ofsted's concerns about history teaching in primary schools.
"Young people are let down in their own understanding and ability to see history as a chronology rather than as episodes by the persistent failure of schools and others to provide teachers with an opportunity to attend and have access to training and development," the association said in a statement.