Two million to lose out on careers advice, heads warn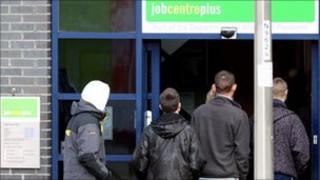 More than two million young people in England will lose out on careers advice as the government overhauls advisory services, head teachers fear.
The Association of School and College Leaders (ASCL) is warning that young people could be let down as existing Connexions youth advice services are cut before new provisions are in place.
A new All Ages Careers Advisory Service is due to open in April next year.
The government said the old system was not working well.
Many local Connexions services, which offer advice on careers and education to 13-19 year olds, are being closed as local authorities are forced to make cuts.
ASCL estimates that two million young people in school years 9, 10 and 11 will be affected by the gap in services between now and April 2012.
The organisation points out that it comes at a time when youth unemployment is reaching record highs.
The funding of educational services is devolved to the four nations of the UK so careers services in Scotland, Wales or Northern Ireland remain separate.
Speaking at the ASCL annual conference in Manchester, general secretary Brian Lightman said: "To find your way into a career as a young person is a daunting task - for which access to high quality, impartial information, advice and guidance is an absolute prerequisite.
"Yet at a time when this has never been more necessary, Connexions services are being dismantled around the country and the All Age Careers Advisory Service, which is intended to replace it, is in a very early stage of development."
Mr Lightman also criticised the Education Bill, which says all young people up to the age of 16 should have access to professional careers guidance.
"Surely this should be extended to age 18," he said.
But Education Secretary Michael Gove said Connexions services had not done their job as well as they should have.
Schools were "very well placed" to provide careers advice, he added.
A spokesman for the Department for Education said: "We're overhauling careers advice because more than half of young people say the current system doesn't meet their needs.
"Through the Education Bill, schools will be responsible for securing access to independent, impartial careers guidance for all pupils aged 13 to 16.
"Subject to consultation, we intend to extend this duty to 16-18 year olds studying in schools and further education colleges."
Social mobility
In his annual address, Mr Lightman also raised concerns about a lack of social mobility for today's youth, amid cuts to services aimed at raising participation in education.
"Developments such as Aim Higher and the Education Maintenance Allowance have helped schools and colleges to raise aspirations for all students," he said.
"But they will soon be gone and the impact of higher tuition fees cannot be dismissed.
"However it is packaged, the idea that young people from families that struggle to make ends meet, while avoiding falling into the trap of debt, will now wish to commit themselves to owing many thousands of pounds is simply incomprehensible," he said.
In his speech to the ASCL conference on Friday, Mr Gove said he wanted society to be fairer.
He bemoaned the fact that children from poorer homes are "already operating with a handicap before they start in their reception class".
"The system should operate for the most disadvantaged," he said.
The Department for Business, Innovation and Skills says its plans to raise tuition fees to up to £9,000 are "progressive", and that the lowest earning 25% of graduates will be better off than they are presently.