Doubts raised over sixth forms' value for money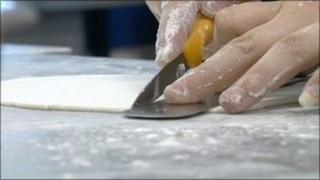 Ministers cannot be sure they are getting value for money from the full range of education for 16 to 18-year-olds in England, a report says.
The National Audit Office says inconsistencies in the way colleges and schools are funded, held to account and monitored make it too unclear.
The best performers on most measures, sixth-form colleges, get £280 less per pupil than school sixth forms, it says.
The government says it is reforming the funding system.
This includes reducing school sixth-form funding to the level received by colleges by 2015.
The report suggests colleges get about 12% less funding than school sixth forms, once capital expenditure and other payments are taken into account.
The NAO says £6bn is spent each year on the education of 16 to 18-year-olds.
But the patchy system of monitoring, accountability and intervention means it is not possible to conclude value is being delivered across the system, it says.
About a third of pupils study in school sixth forms, with almost all the rest learning in general further education (48%) or sixth-form colleges (10%).
"Students achieve, on average, better academic progress and results in institutions educating large numbers of 16- to 18-year-olds, whether colleges or school sixth forms," says the report.
But it says it is too difficult to compare the effectiveness of each type of institution.
This is because of the difference in the kinds of record schools and colleges keep about their pupils' achievements.
For example, colleges are required to keep detailed records of the success rates of learners on their courses.
'Lack of consistency'
This is because their funding level is based on the proportion of people enrolled on courses who successfully complete them.
This does not happen in schools although there are steps to change this.
There is also a lack of clarity in how much some school sixth forms cost as teachers often work across different year groups, the NAO says.
Colleges, which are autonomous institutions, are often run more like businesses and tend to keep more detailed accounts of exactly how much courses cost, it adds.
A 2009 Audit Commission report found that schools have weak incentives to be economical and efficient.
The NAO adds that a focus on efficiency was usually strongest in further education colleges.
It adds that many schools and colleges have made efforts to improve their back office costs, but some providers have a poor understanding of how they can manage the costs associated with teaching staff which are usually 60% of the total.
It also says that although there are clear arrangements for dealing with poor performance in colleges, there is no consistent approach to dealing with such issues in school sixth forms.
'Weak areas'
The report also points out that the Department for Education has a lack of oversight of the whole system because it does not systematically review it.
However, it concludes that the increases in expenditure have been matched by improved results in terms of achievement and the level of participation.
Amyas Morse, head of the NAO, said: "A number of issues will need to be addressed, including performance management and accountability arrangements, before I can conclude that value for money is being delivered across the board."
A DfE spokeswoman said value for money must be ensured in tough economic times.
It added that its Wolf Report on vocation education had revealed that millions of children have been misled into pursuing vocational courses which offered little value to employers and universities.
"The report highlights a number of weak areas and recognises that we are already addressing many of them to make sure that the system is as fair, high quality and as transparent as it can be."
'Extra funding'
She added that the government was planning to reform league tables, the funding system and regulation so young people could make the right choice of courses.
Association of Colleges assistant chief executive Julian Gravatt said the report highlighted some long-standing problems in 16-19 education.
"The report rightly makes the economic and quality arguments against a proliferation of smaller school sixth forms in an area.
"It also highlights the continuing and pernicious problem of partial advice and guidance given to some school pupils.
"Rightly, the report questions the extra funding given to schools compared to colleges."