Children's guide to family justice published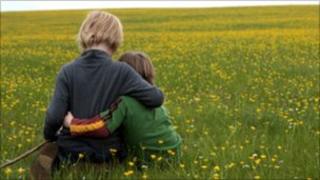 Children in England and Wales are being asked for their views on how to improve the family law system so they have a greater voice if their parents split.
A new guide, drawn up by the children's rights director specifically for young people, tells them how to give opinions on how they should be treated.
The comments will be fed into the government's current review of the family justice system.
The review's chairman, David Norgrove, said it was vital children had a voice.
"The publication of the Young Person's Guide gives them this opportunity and the panel will carefully consider what they say," he said.
"Our recommendations aim to bring children to the forefront by creating greater coherence through organisational change and better management, making the system more able to cope with current and future pressures and diverting more issues away from court where appropriate."
'Voice in decisions'
Guide author Roger Morgan, children's rights director for England, said it was essential children were told about proposals that will directly affect them "and that they are given a voice in the decisions which are made about their future".
The review panel published its interim report in March, while a public consultation on its proposals is now under way.
It wants a simpler service for families which are separating, "aimed at helping them to focus on their children and to reach agreement, if possible without going to court".
It also recommends the use of parenting agreements, which would bring together arrangements for children's care after separation and focusing on where the child spends time.
The panel spent a year speaking to children, parents and those who work in family justice.
It found that the system was not working to the full benefit of the children it is designed to help.
The final recommendations will be published in the autumn.
In 2009, just under 114,000 divorces were registered in England and Wales.
The family justice systems in Scotland and Northern Ireland are overseen by the Scottish Government and Northern Ireland Executive.