Schools face no-warning inspections on behaviour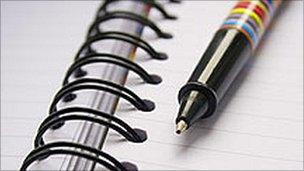 School inspectors in England are to carry out unannounced visits where there are concerns about behaviour.
Education watchdog Ofsted is to begin a pilot test of such "no notice" inspections in the autumn.
The government's adviser on behaviour, Charlie Taylor, says there have been claims of schools "covering up" behaviour problems during inspections.
Head teachers said the idea that schools might try to hide badly-behaved pupils was "ridiculous".
The inspections without warning would be for schools rated as "satisfactory" where behaviour had been identified as a weakness.
Brian Lightman, general secretary of the Association of School and College Leaders, attacked the plans as being based on the assumption that "schools have something to hide".
"This pilot smacks of a culture which seeks to catch schools out, rather than make an informed judgement based on professional assessment.
"The suggestion that schools are somehow able to 'hide' badly behaved children from inspections with the current notice period of one or two days is ridiculous. Any inspection team worth its salt would uncover such an approach in minutes."
But Mr Taylor, the government's expert adviser on behaviour, said: "We hear stories of schools covering up behaviour issues when Ofsted visits. I welcome this trial as it will help to see the extent of this practice."
Ofsted says that it will begin testing the value of spot checks where there are concerns that behaviour is a weakness.
"The trial will help determine whether unannounced visits are workable and give a clearer picture of behaviour in schools," says an Ofsted statement.
Ofsted's chief inspector, Miriam Rosen, said: "Where behaviour is poor, young people are being denied the quality of education they deserve.
"As we develop our new inspection plans we are determined to get the focus on this right.
"By testing out unannounced monitoring visits, we will see if there is even more we can do to help schools address behaviour problems."
Related Internet Links
The BBC is not responsible for the content of external sites.